Your
virtual exhibition stand
online
Spatial Internet: The virtual booth offers an extended customer journey on your website.
Ein virtueller 3D-Messestand auf Ihrer Website integriert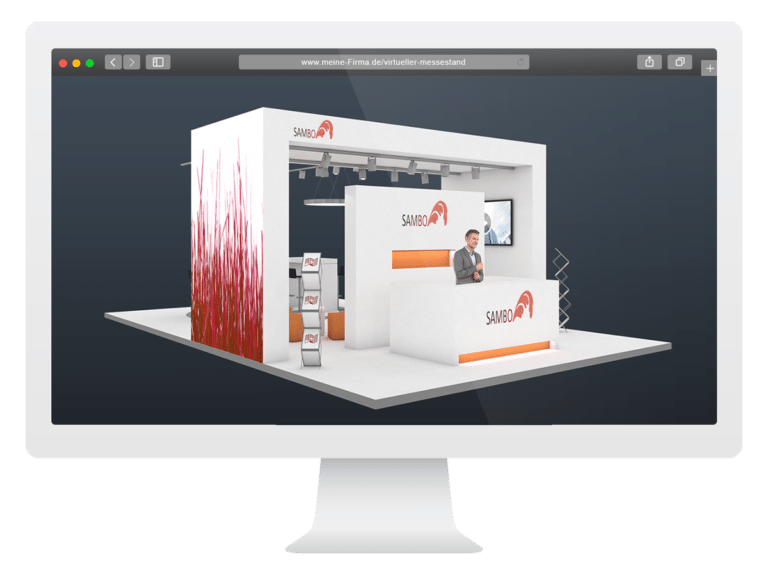 Virtual trade fair booth: Entire product and brand worlds stage for an immersive customer experience.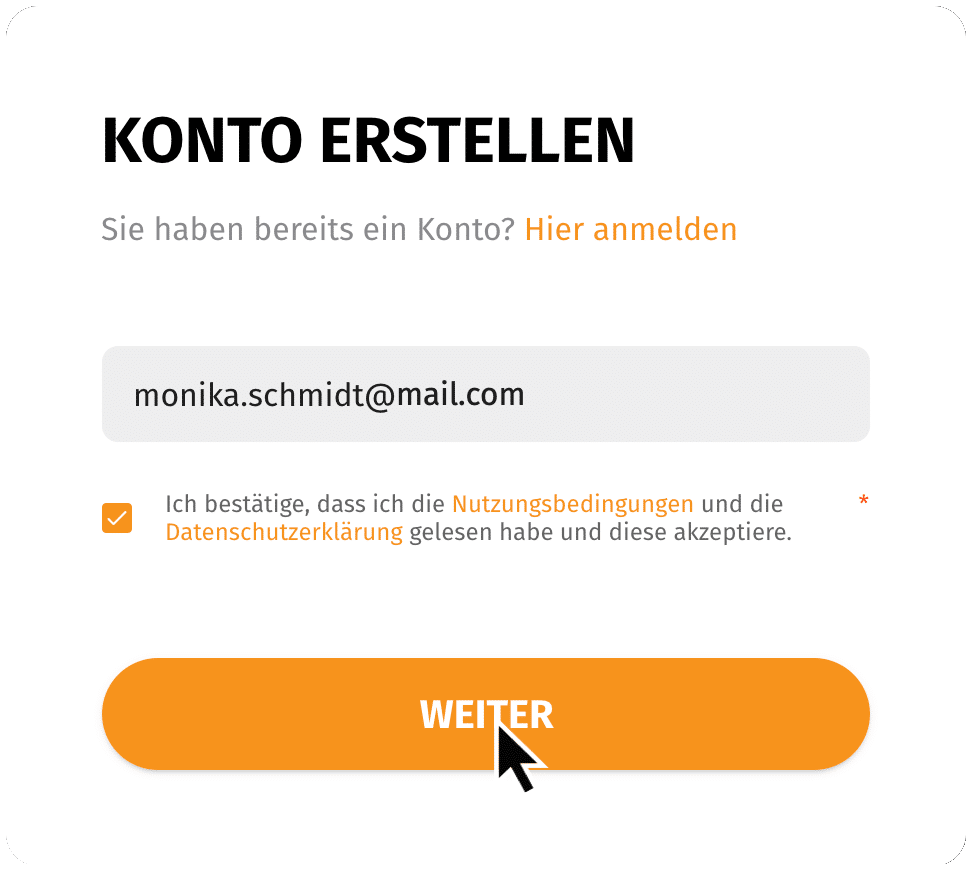 Registration
After booking, you will receive a link to register and sign up on the platform.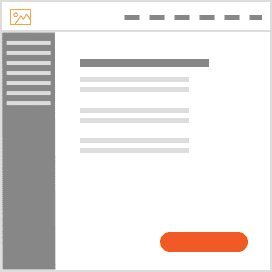 Select template
Simply choose a suitable exhibition booth template from a variety of designs.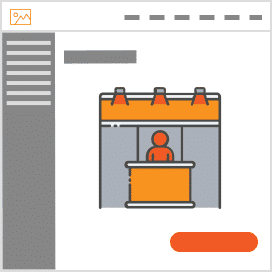 Configure your showroom
Now configure the design template with your corporate colors, logo, a host and of course with your content.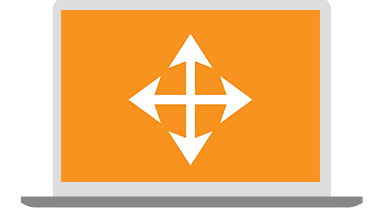 Integrate as an i-Frame
Finally, integrate the virtual exhibition booth on your website as an i-Frame. The 3D presentation is ready.
Immerse yourself in a 3-dimensional customer journey with just one click.
State-of-the-art 3D, augmented and virtual reality technology – stage your brands & products anywhere and at any time with Fairsnext.
The virtual exhibition booth is the new form of POI/POS in the digital world.
Quickly configured – simply integrated!
Would you like an individually designed virtual booth?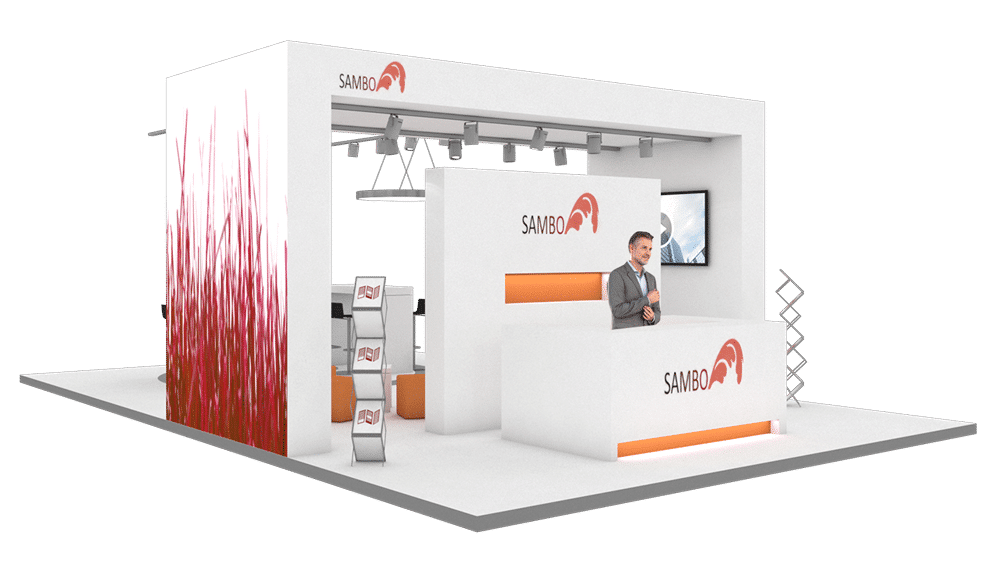 The path to the virtual showroom
How to create the
virtual exhibition stand?
There are different approaches to realizing a virtual trade fair stand. On the basis of existing stand concepts or on request, your virtual showroom can be developed according to target groups. The virtual showroom or exhibition stand is a supporting medium for sales, but customers can also easily explore it themselves. The intuitive and easy navigation enables a great customer experience.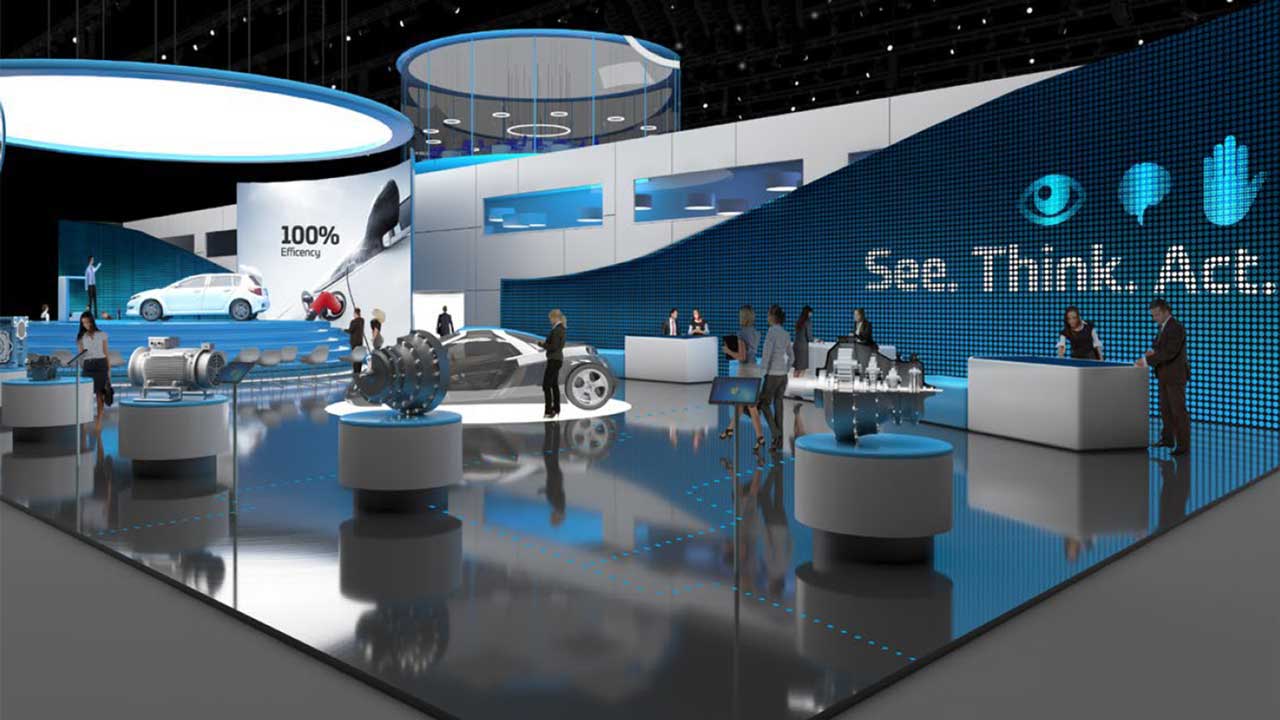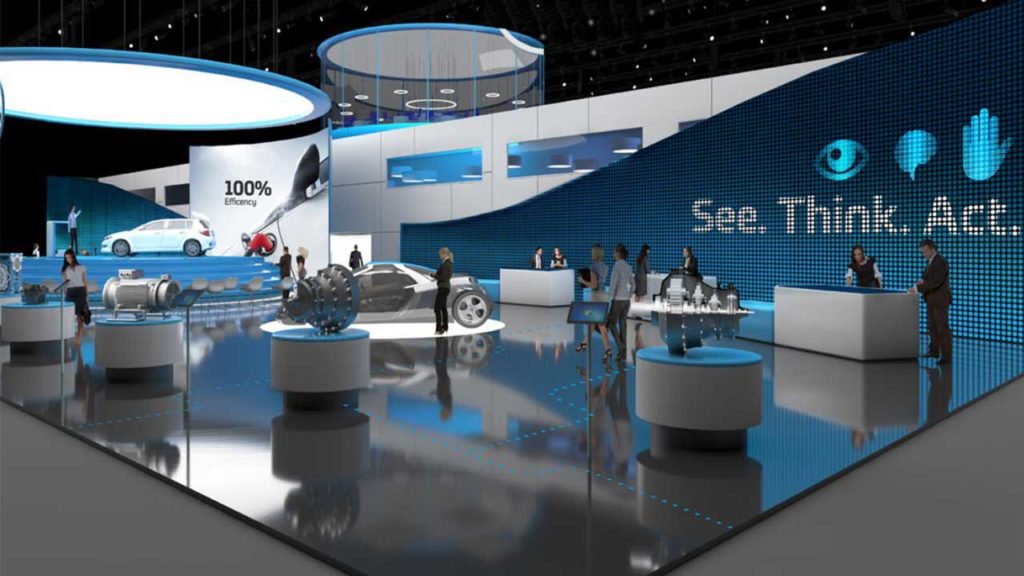 A huge selection of designs
Intuitive individualization options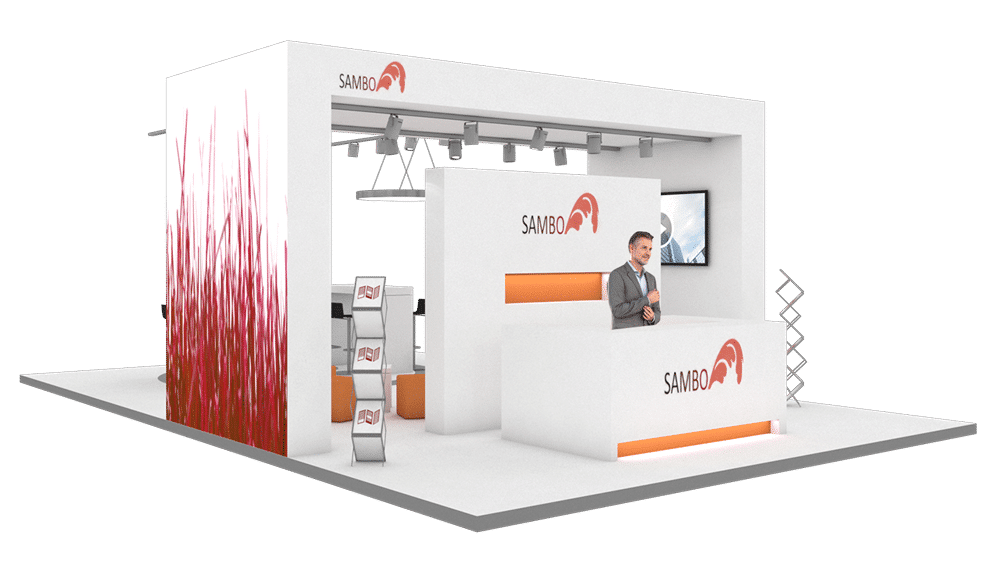 Functions in the virtual showroom
The customer experience
in the 3rd dimension
In the virtual 3D showroom, the visitor immediately finds his way around. It's all as he knows it. By leaning on the real world, the visitor moves intuitively through it.
The Virtual Showroom is the contemporary 3D company presentation with which you differentiate yourself from your competitors. Simply select a template. Or should it be an individually designed showroom.
Test your virtual showroom for 1 month free in the monthly plan.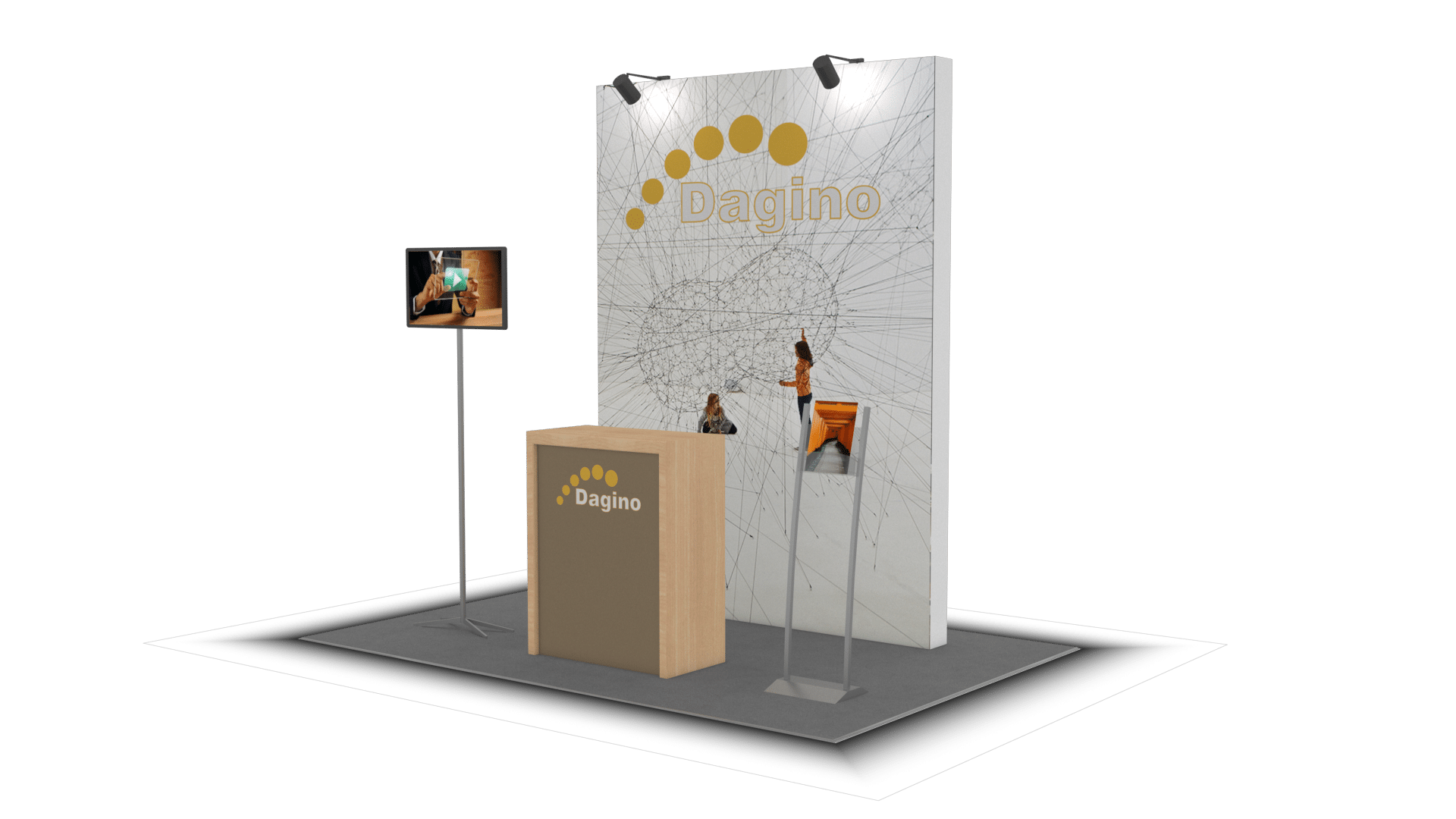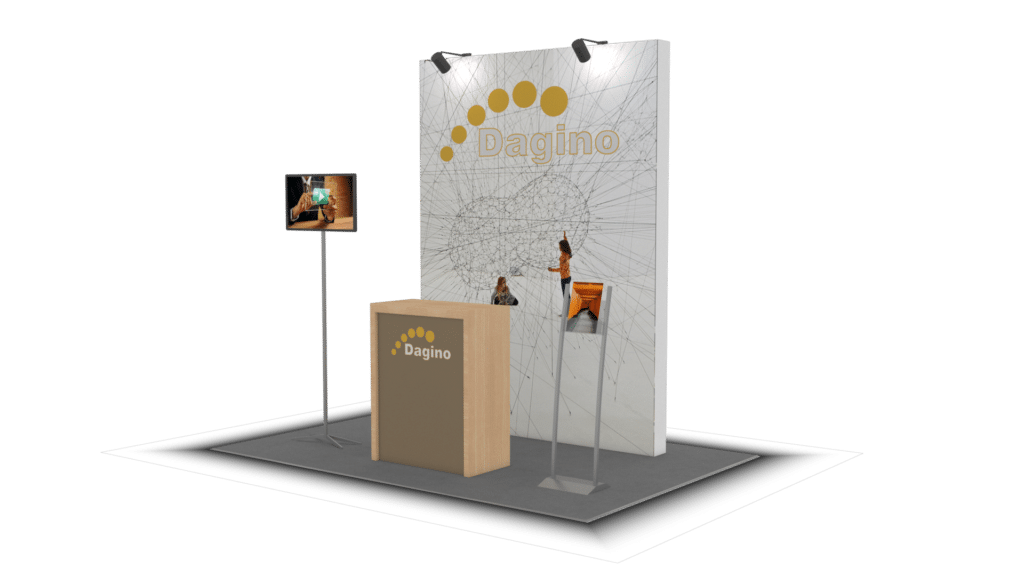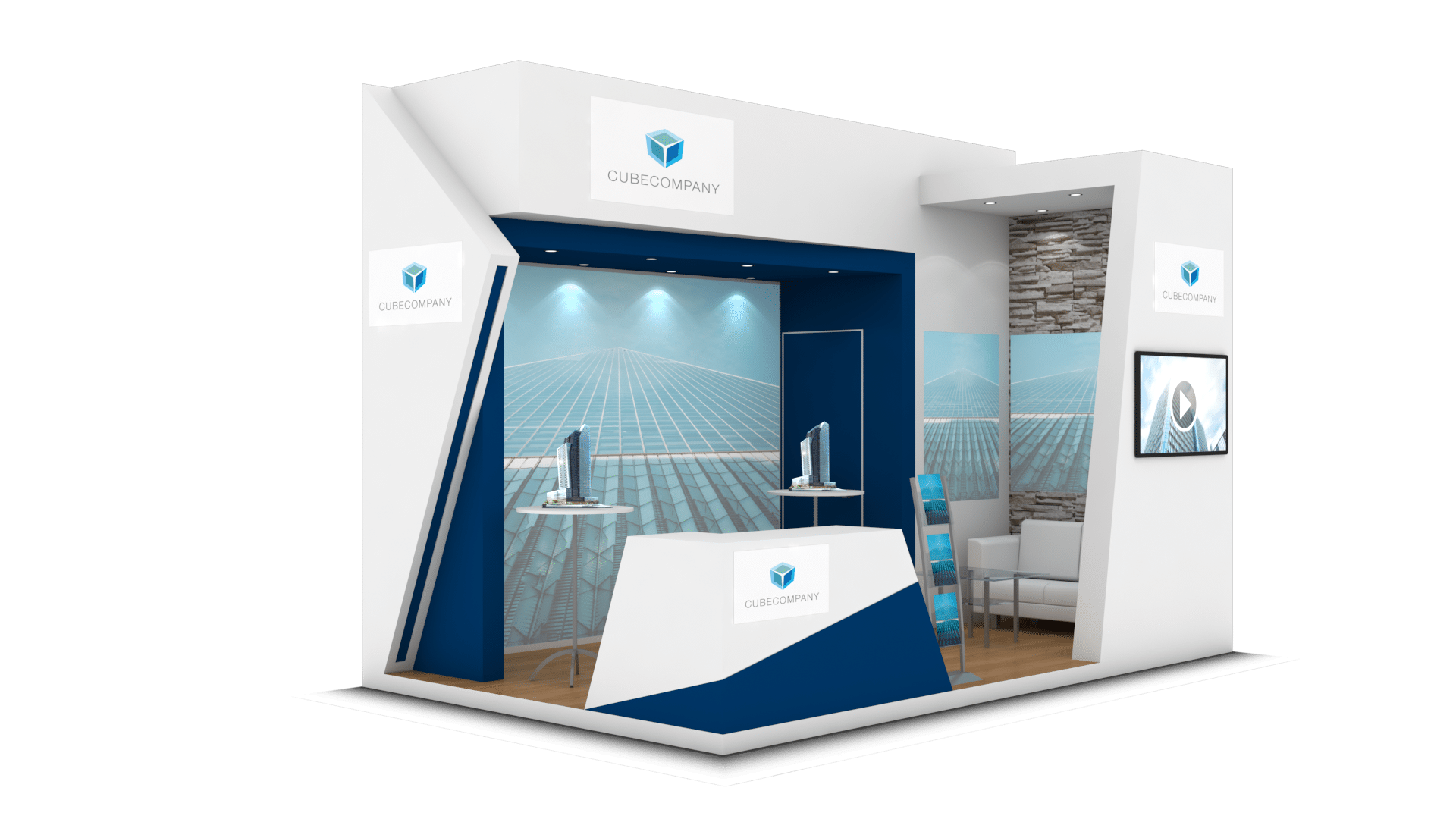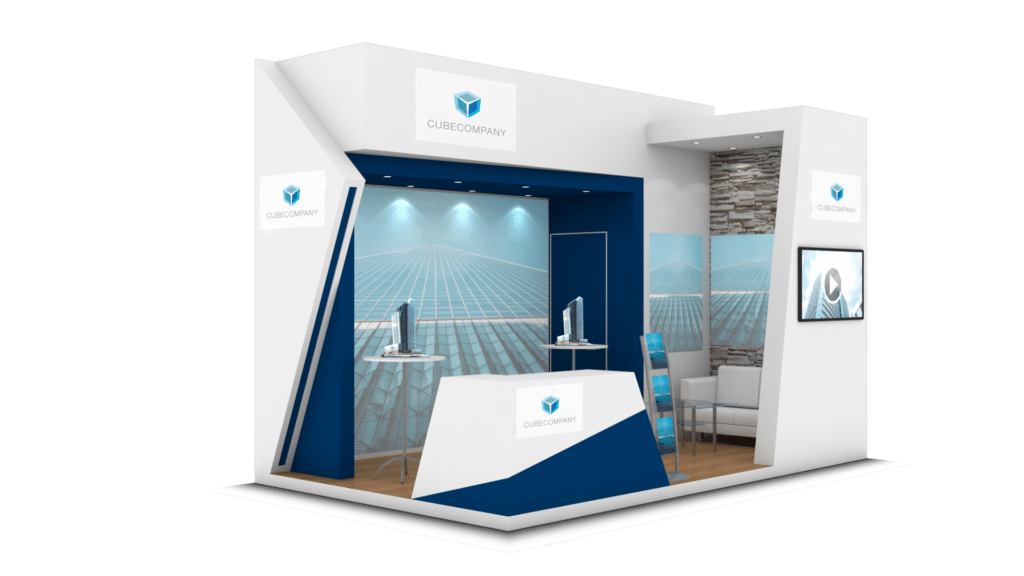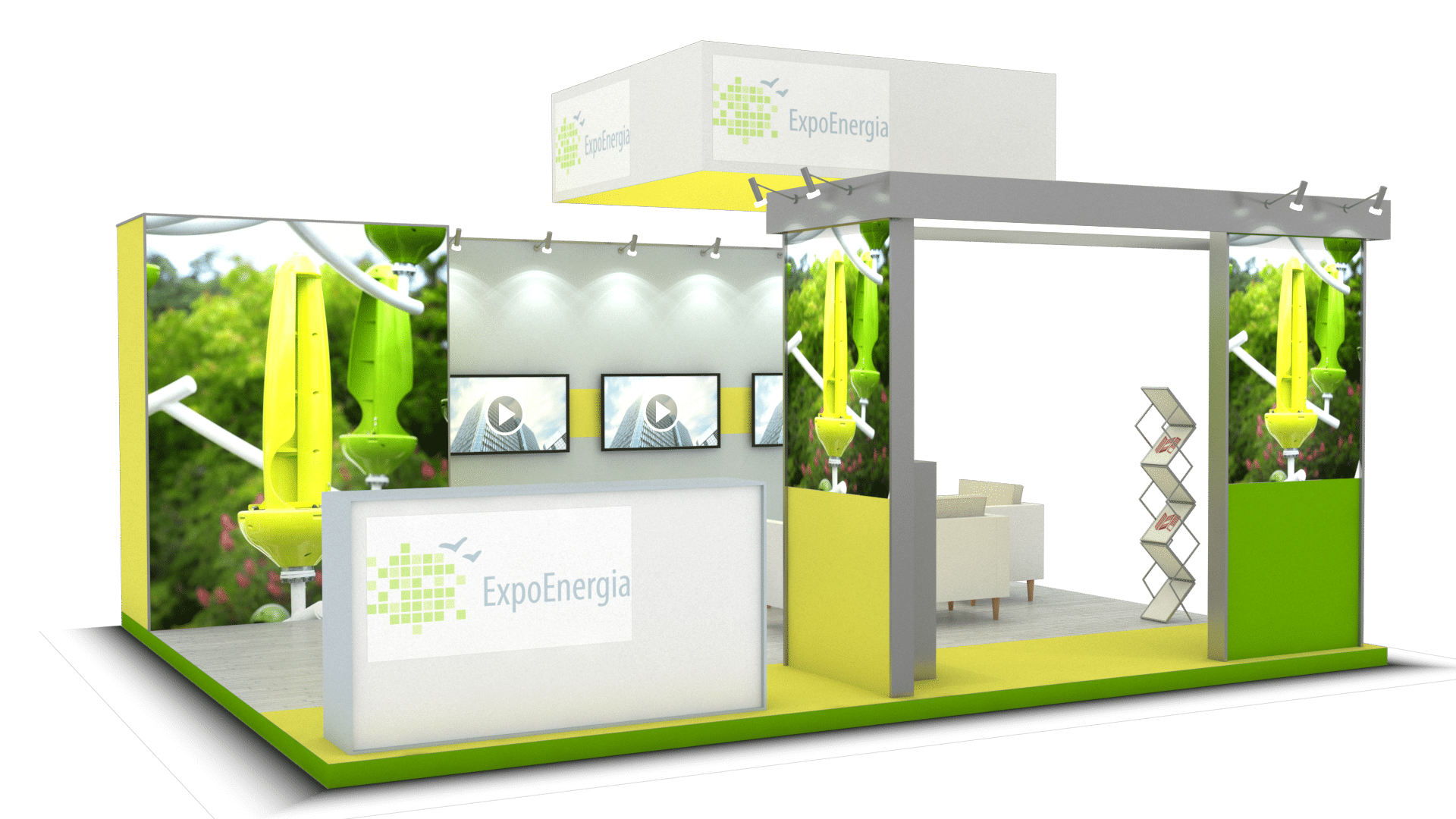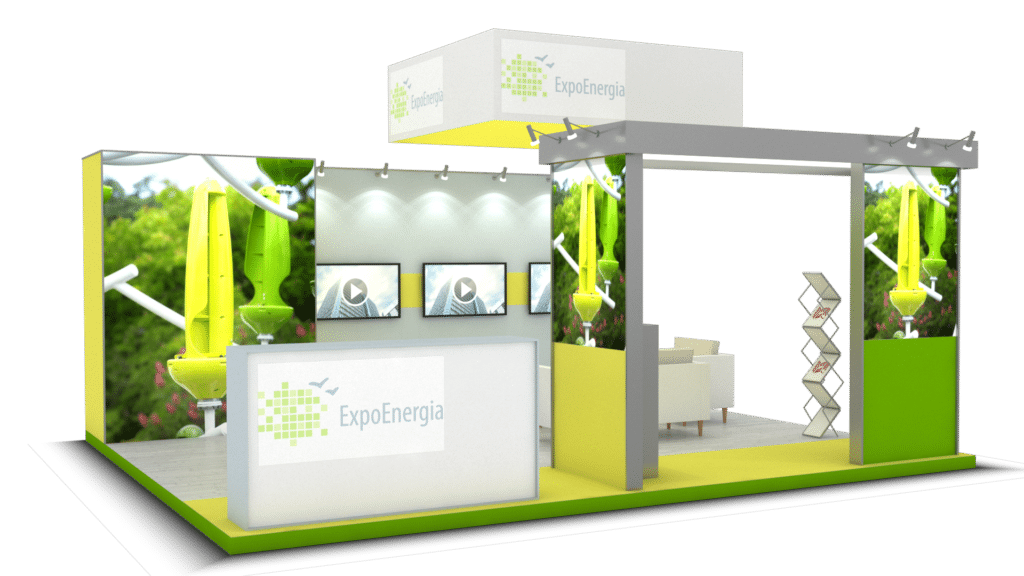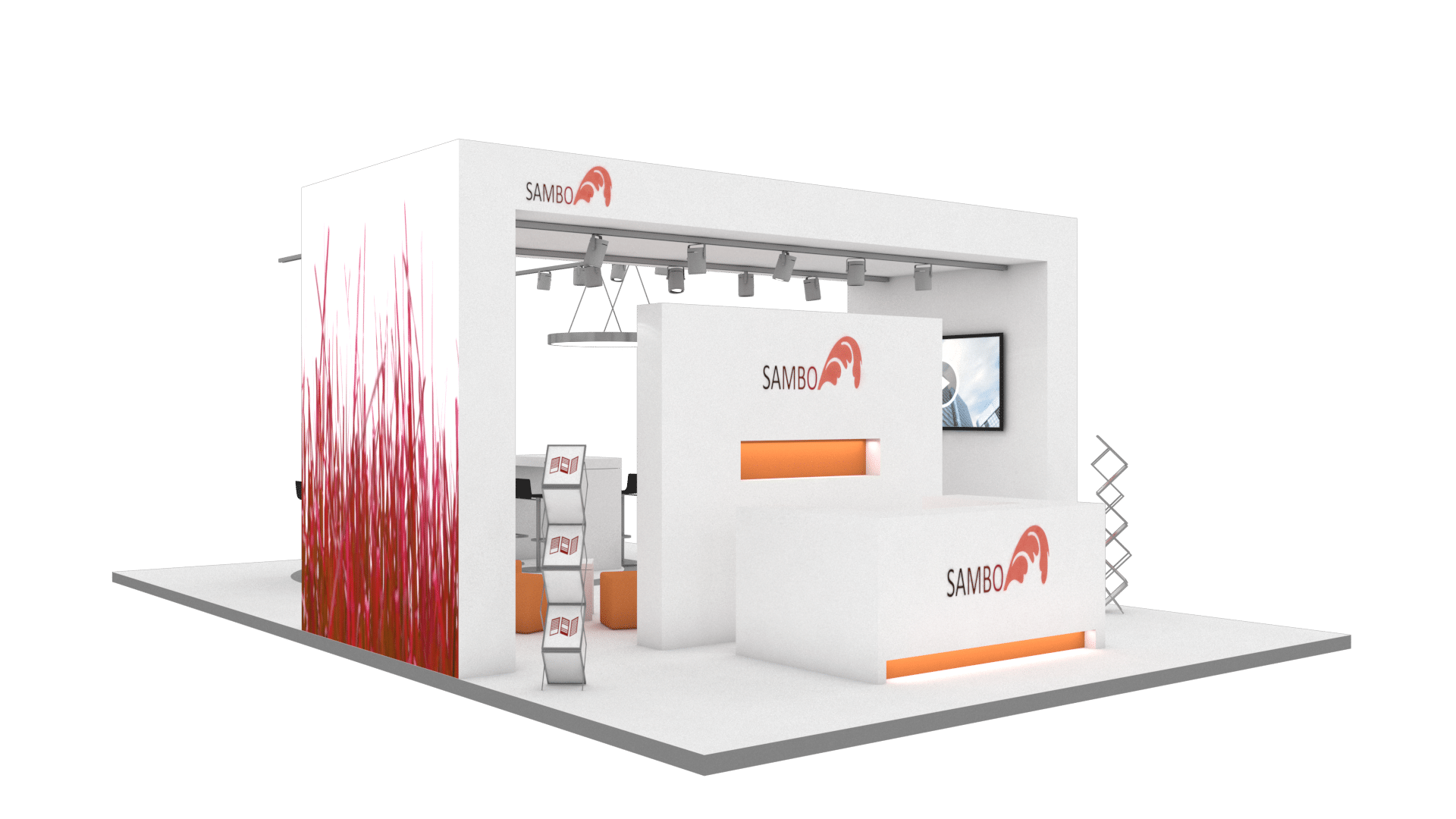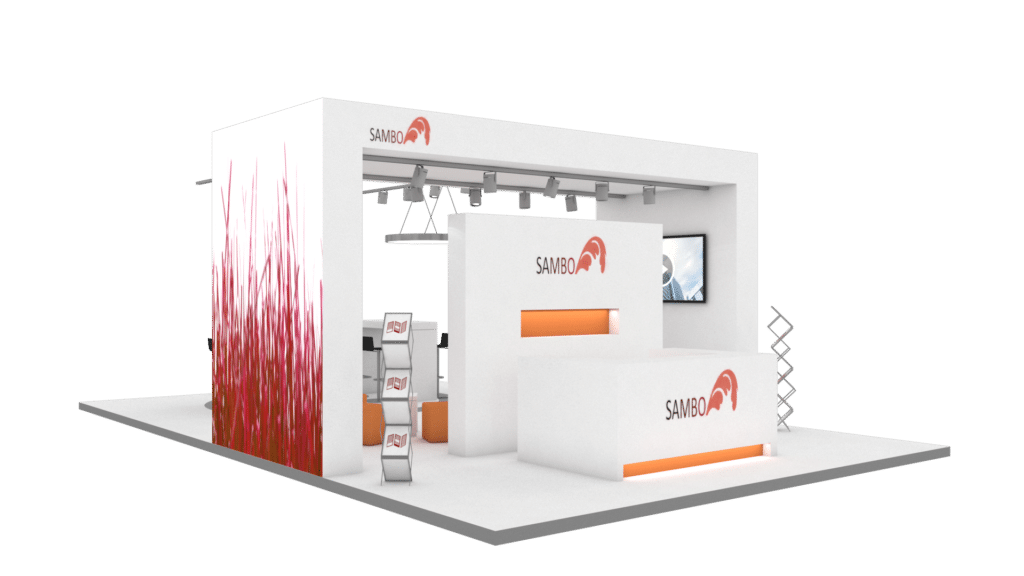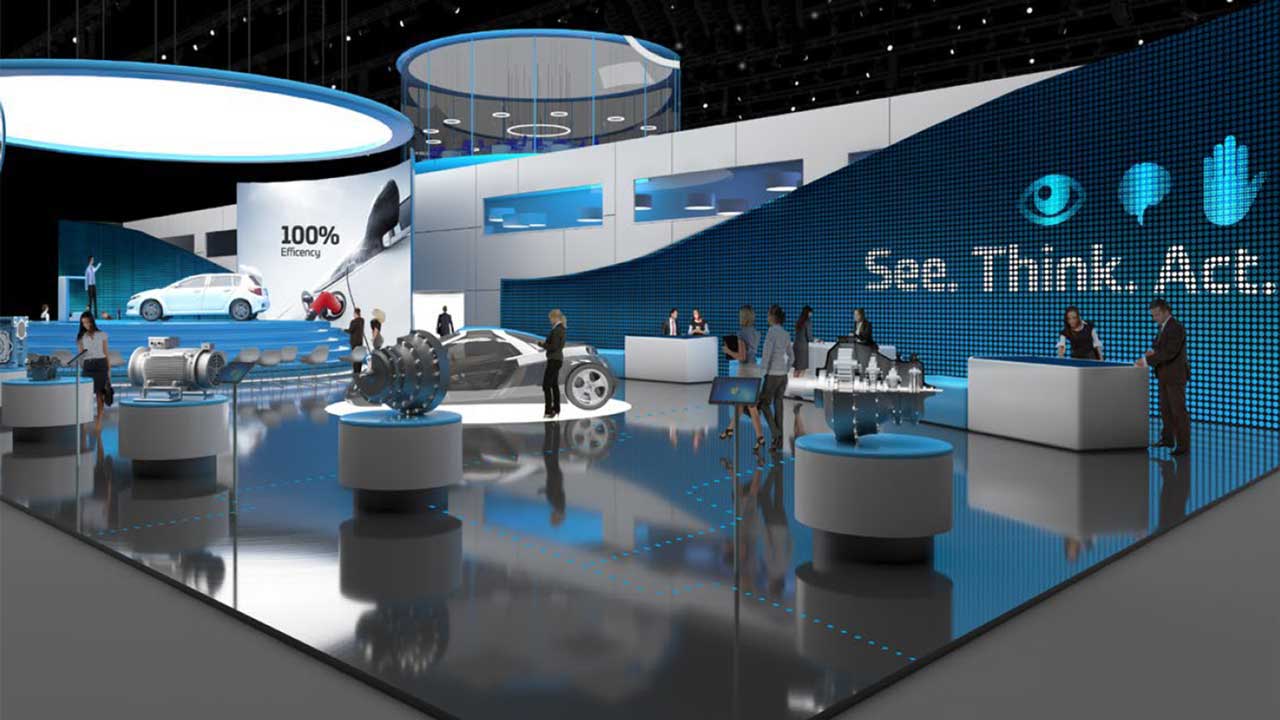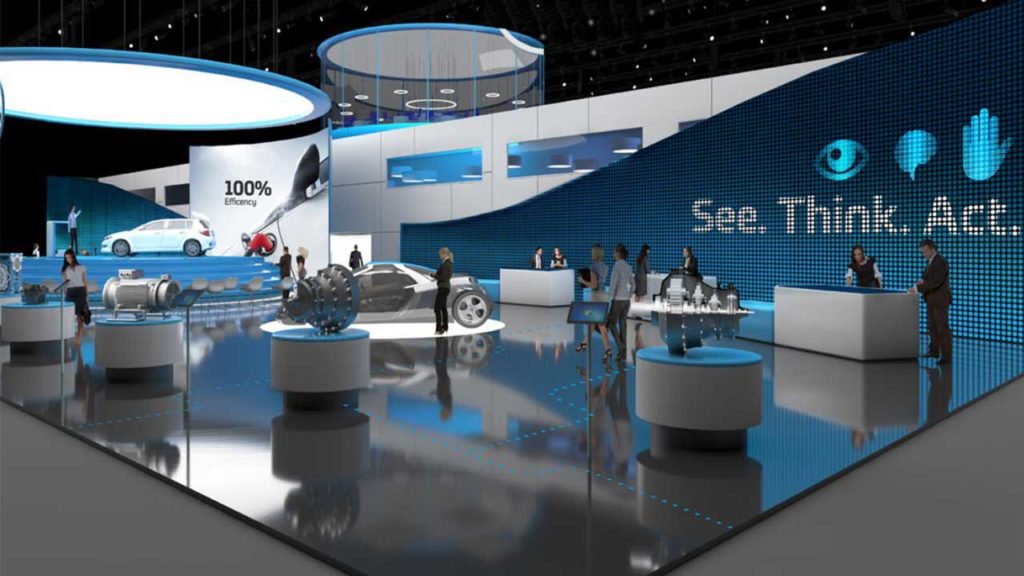 CS
Your individual design
What are the advantages of a virtual exhibition stand?
Trade fair events are increasingly shifting into the digital space. Even if the pandemic subsides at some point, a new marketing channel has emerged with a virtual trade fair stand, which enables a new appearance and special means of communication. With comprehensive digital and trade fair expertise, Fairsnext is your partner for the successful digital transformation of trade fair activities. Digital, virtual, successful: Rely on Fairsnext and sell via virtual exhibition stands.