Are you an organizer, event agency or a company that organizes events itself?
Fairsnext is the innovative platform to organize and execute virtual or hybrid events. Create better and more compelling online events with the help of our real-time 3D presentation.
Optimal
Lead generation
at the event
With our tools Matchzone, Matchscore and Matchmachine , the participants of your event can intuitively generate highly qualified leads.

Proactive approach
for exhibitors
With our unique matchzone feature, you can identify active prospects for your offer in real time. Proactively approach and address these prospects.

Individually calculated reconciliation of interests
The match score is an individually calculated value for visualizing a match of the offer based on one's own interests.

Intelligent Profile Optimization
With Matchmachine, we will soon enable AI-supported, behavior-based adaptation of the participant profile for even higher lead quality.
Create your own online virtual events
With our flexible platform that provides security and scalability to make your event successful and sustainable.
Scalable
With our intelligent real-time cloud solution, Fairsnext is virtually infinitely scalable. The simple and intuitive stand design reduces capacities.
Match-making
Thanks to the innovative match score© and the match zone© contact with the most individually relevant partners can be established quickly across all communication levels.
Success measurement
Use Analytics to evaluate registrations, attendance numbers, engagement statistics, and event-level or stand-level metrics.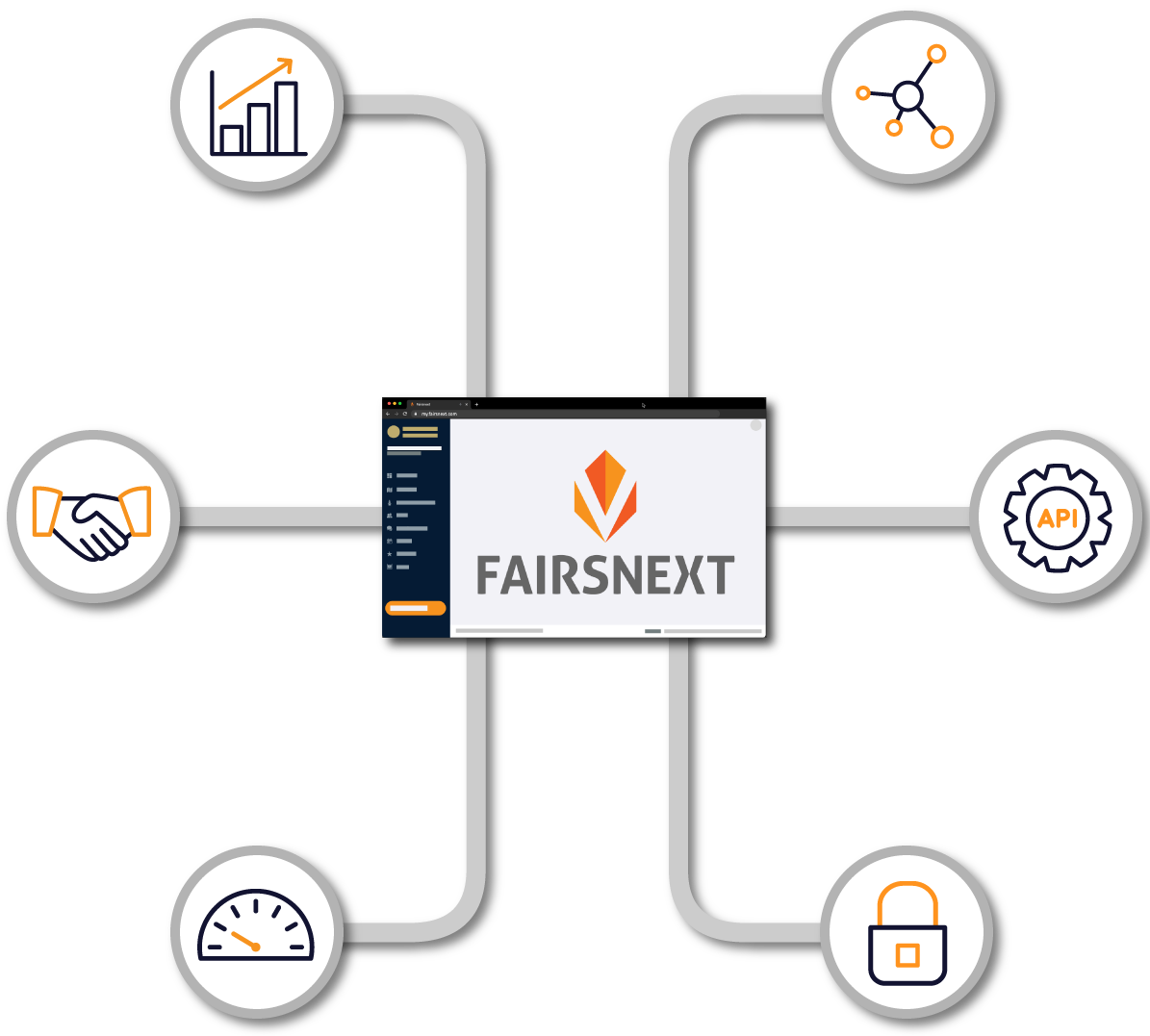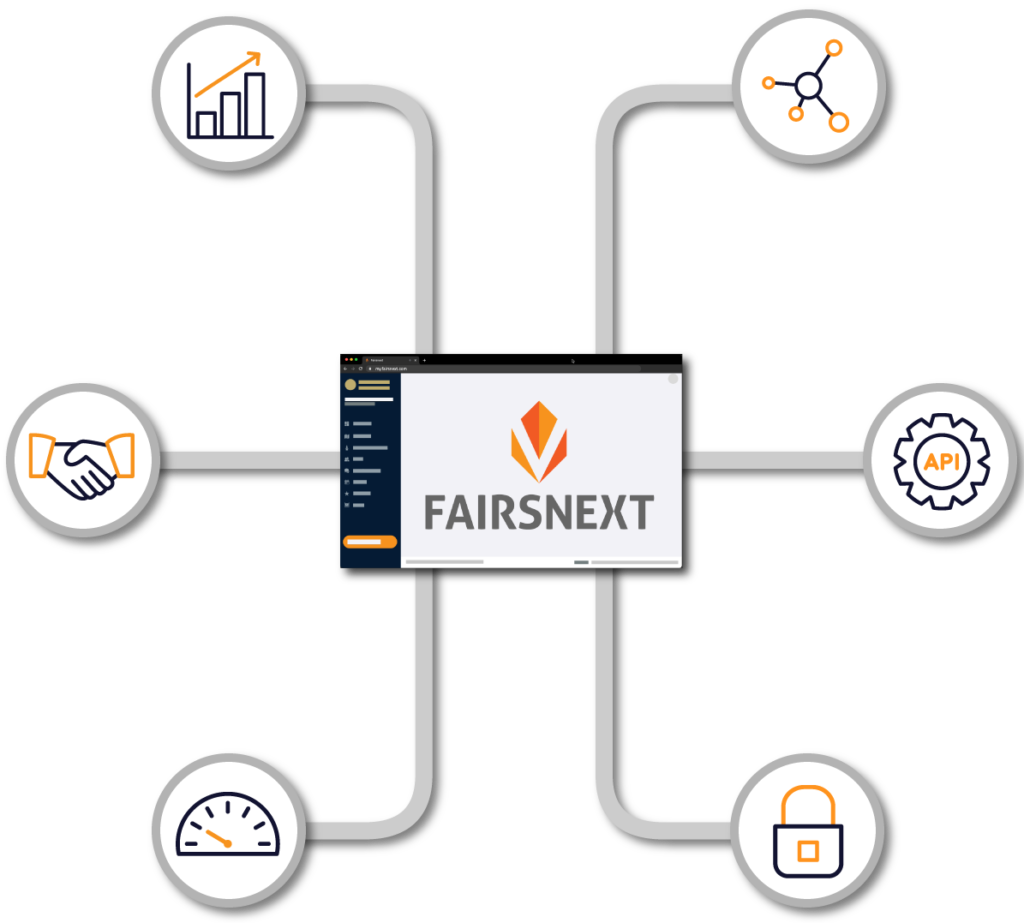 Integrate apps
Connect seamlessly with the software you need. Our expandable, flexible platform enables integration of industry-leading video chat, webinars, etc. software.
API
Thanks to the documented programming interface, data can be exchanged with other systems in the background.
data integrity
Fairsnext is completely GDPR compliant. Client-side encryption enables the highest level of data security with proven server locations in Germany.
Have an overview of customer activity at all times.
All important KPIs and statistics about the success of each individual event are available in real time at the virtual trade fair. Also for each exhibitor at stand level for perfect analysis of visitor behavior.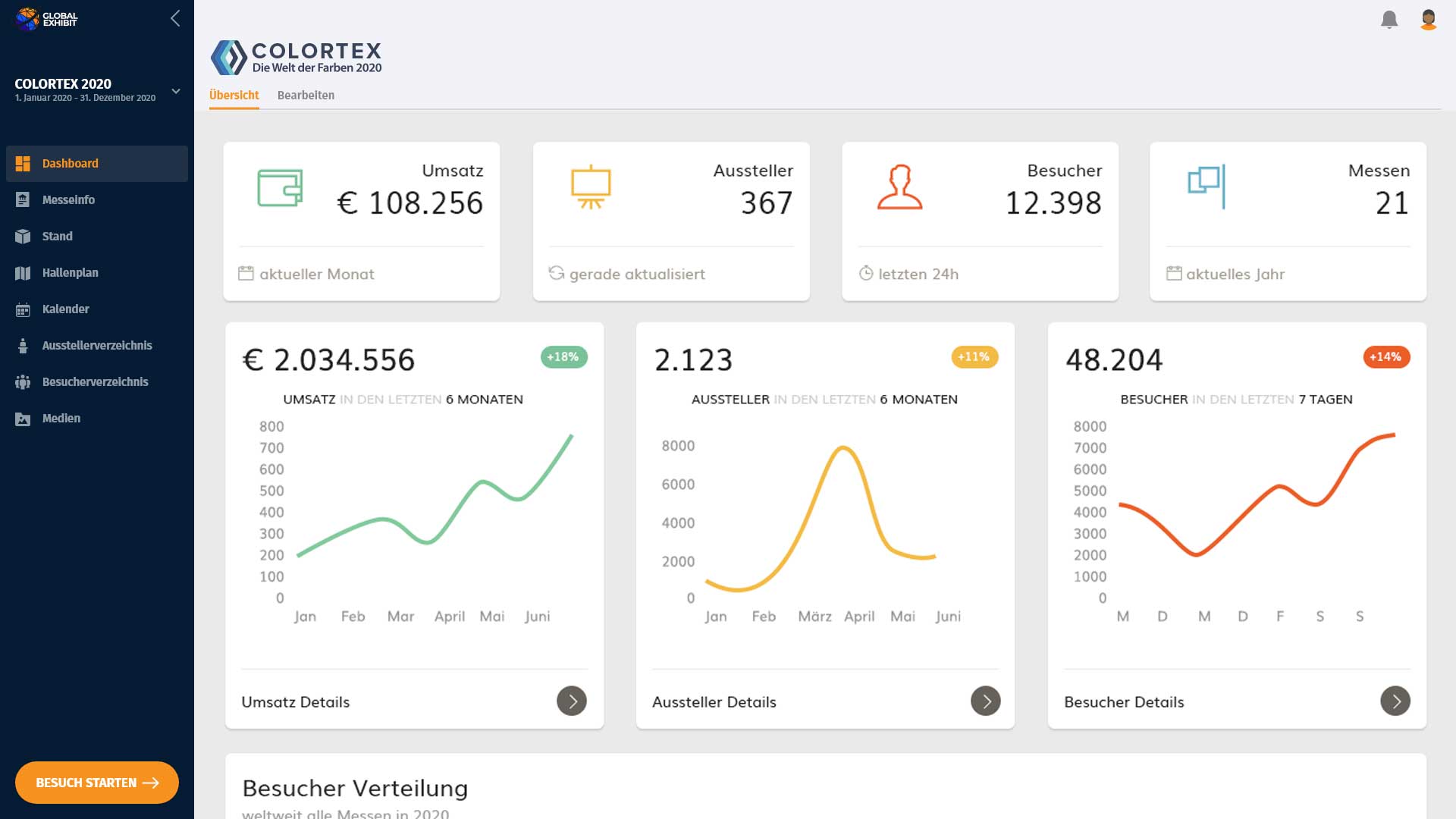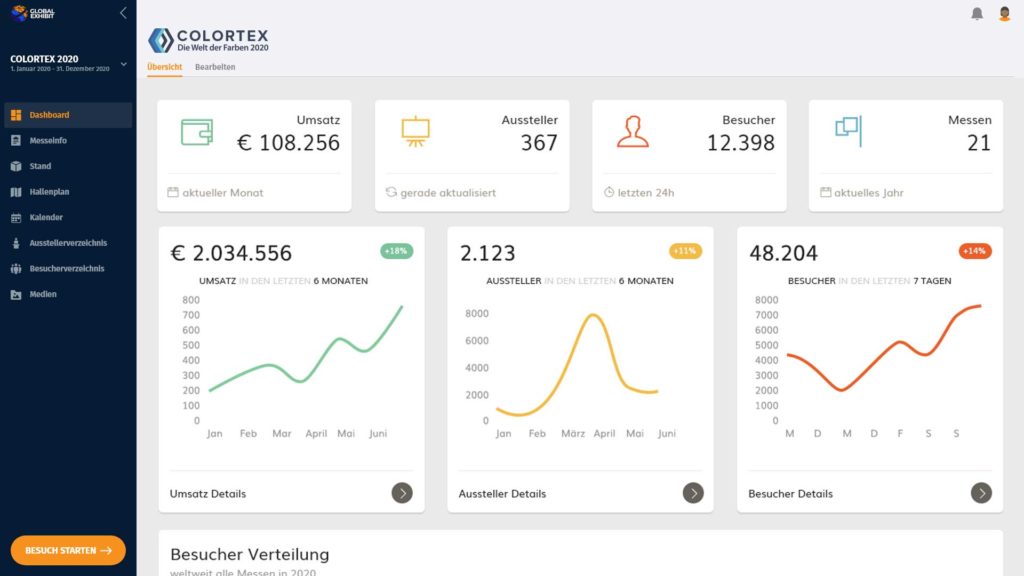 Successful virtual trade fairs with Fairsnext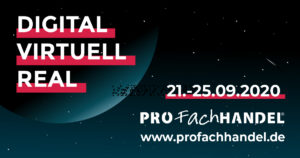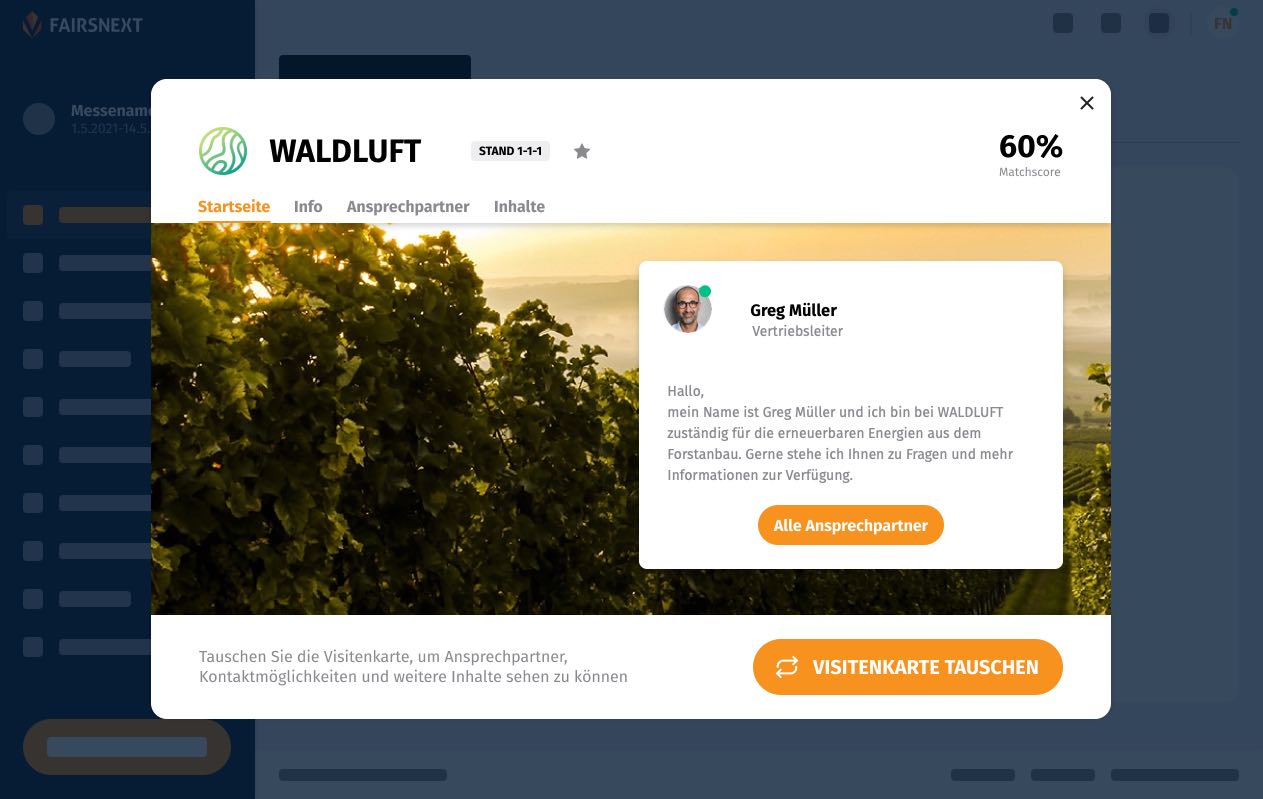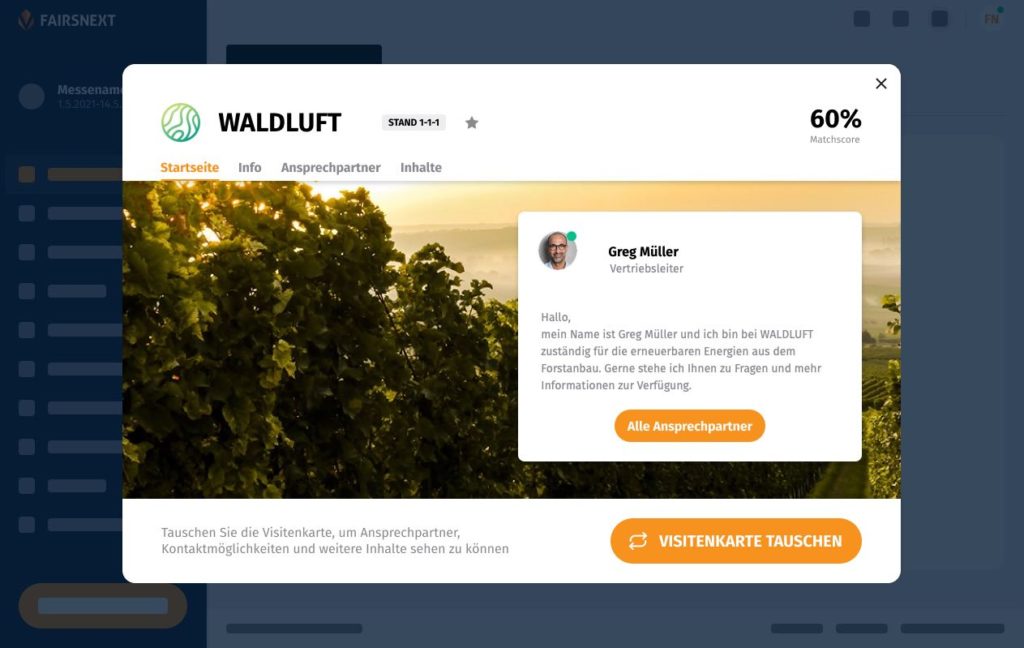 Next-generation match-making.
Our unique matchscore© instantly visualizes relevance. From the simple "business card exchange" with one click – via text chat – to live video chat. For each contact person separately or in general. Appointments with the exhibitor can be booked in advance.
Read for yourself what organizers and exhibitors say about the virtual trade fair on the Fairsnext platform.
Offer your customers the most real fair experience.
Real-time 3D implementation turns the virtual fair into an immersive experience for exhibitors and visitors.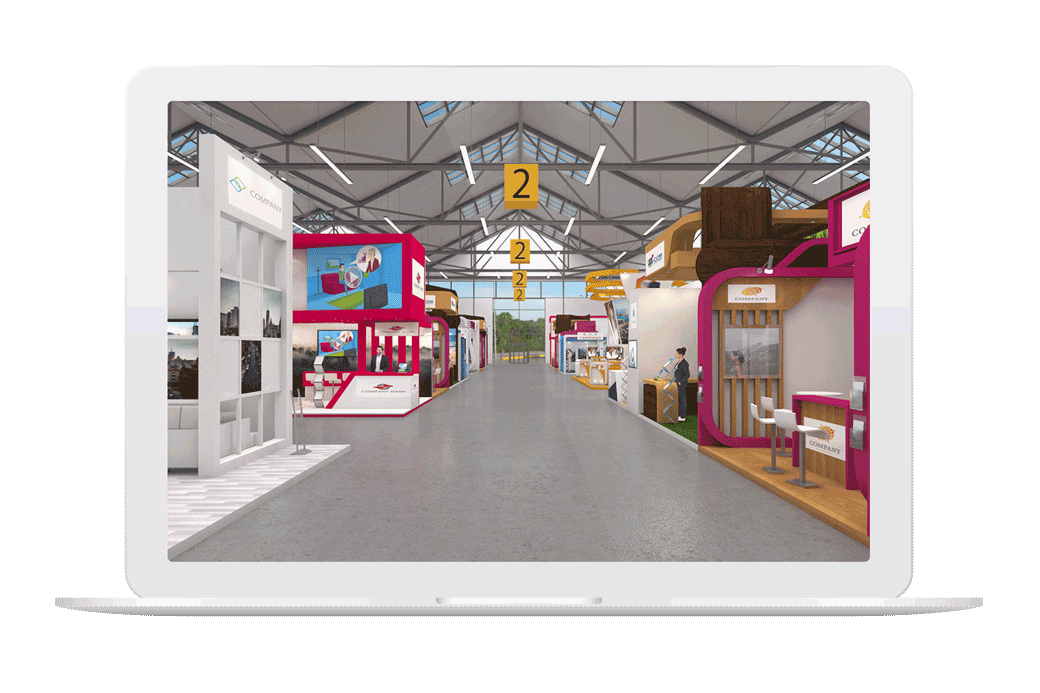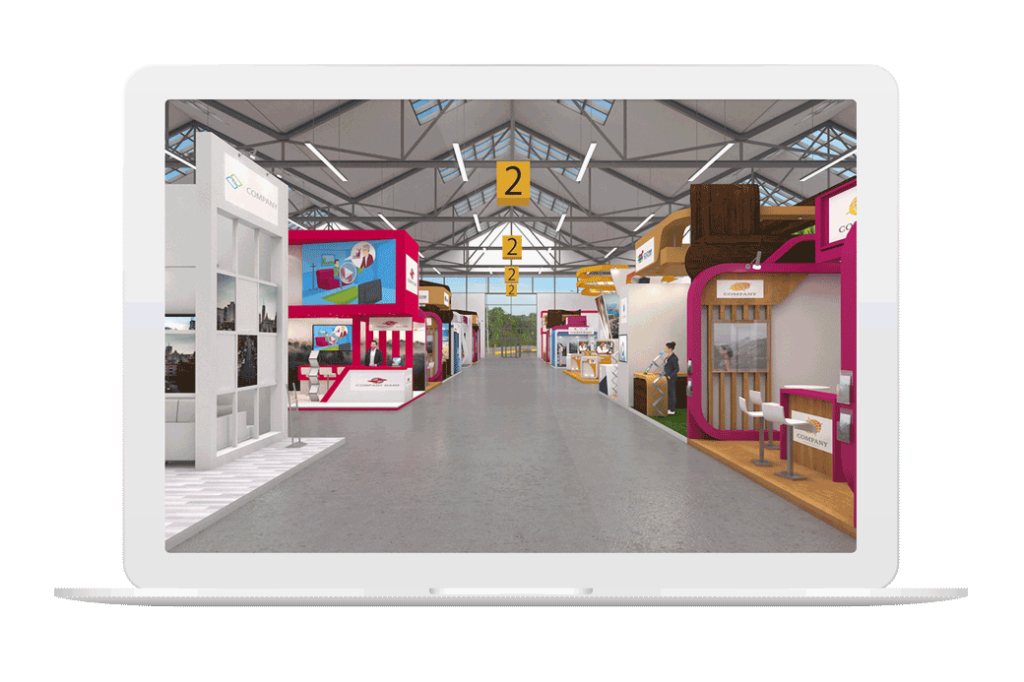 The best user experience for exhibitors and visitors.
The virtual trade fair is seen as a concept of the future, where sustainability, more flexibility and cost savings can convince over a physical fair.
If exhibitors want to present themselves even more individually at the virtual trade fair, a completely individual 3D exhibition booth is also possible for the online trade fair event.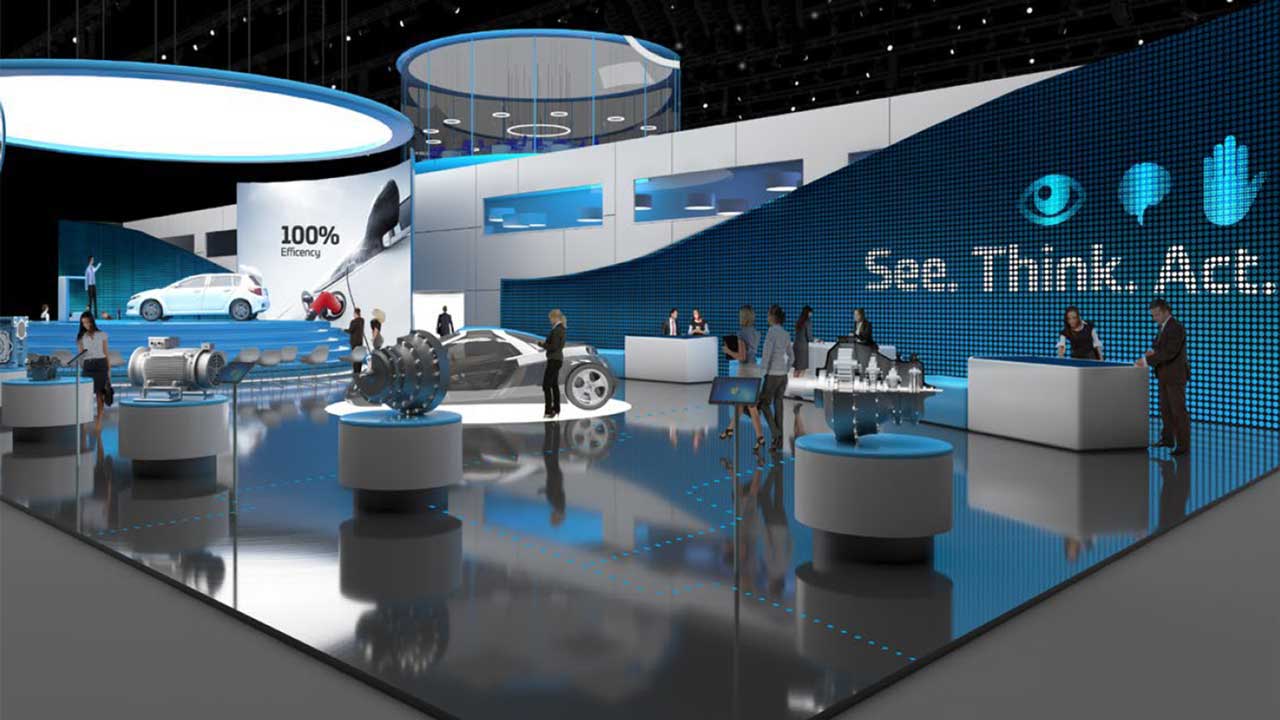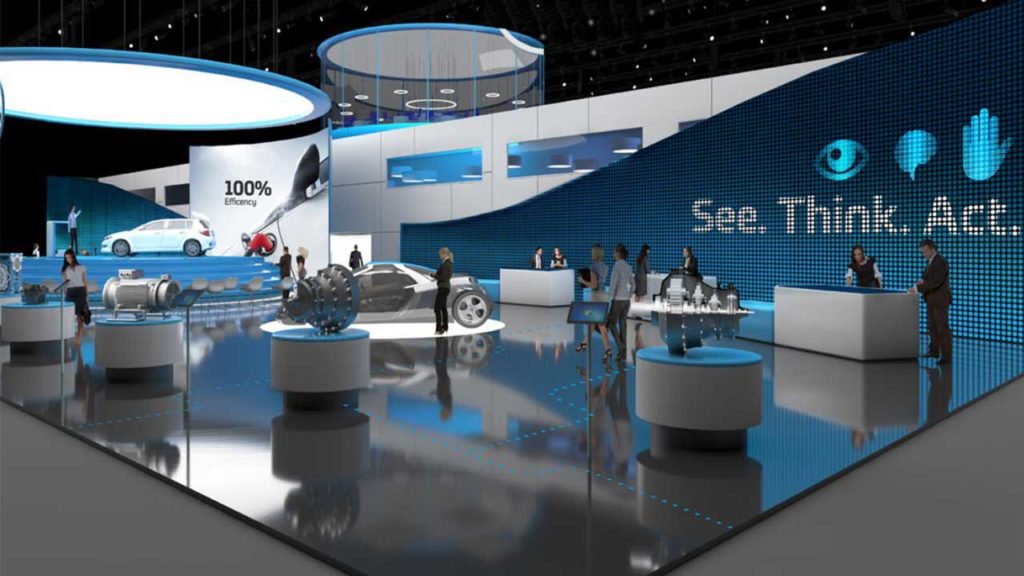 How to organise a virtual trade fair?
With Fairsnext. Easy!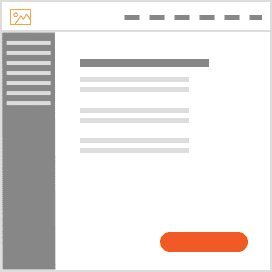 Setup a trade show
Simply setup a trade fair with logo, title, etc. and plan the layout of the hall.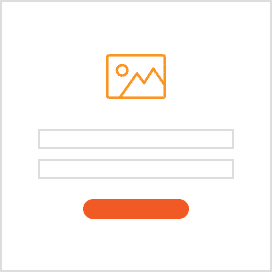 Invite exhibitors
After acceptance, the exhibitors will receive the registration link and register for the trade fair.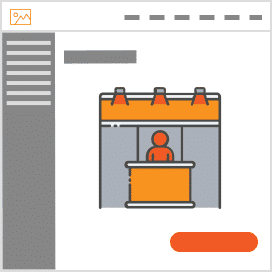 Configuring the booth
Exhibitors choose a template and can intuitively configure and customize their booth.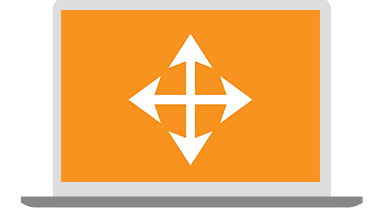 Start the visit
As soon as all the booths are complete, visitors can move freely in 3D on the fair.
Start now with the
digitisation
Your events
Digital fairs and events: We show you how easy, scalable and innovative you can organize successfull your event virtually. Start the future now!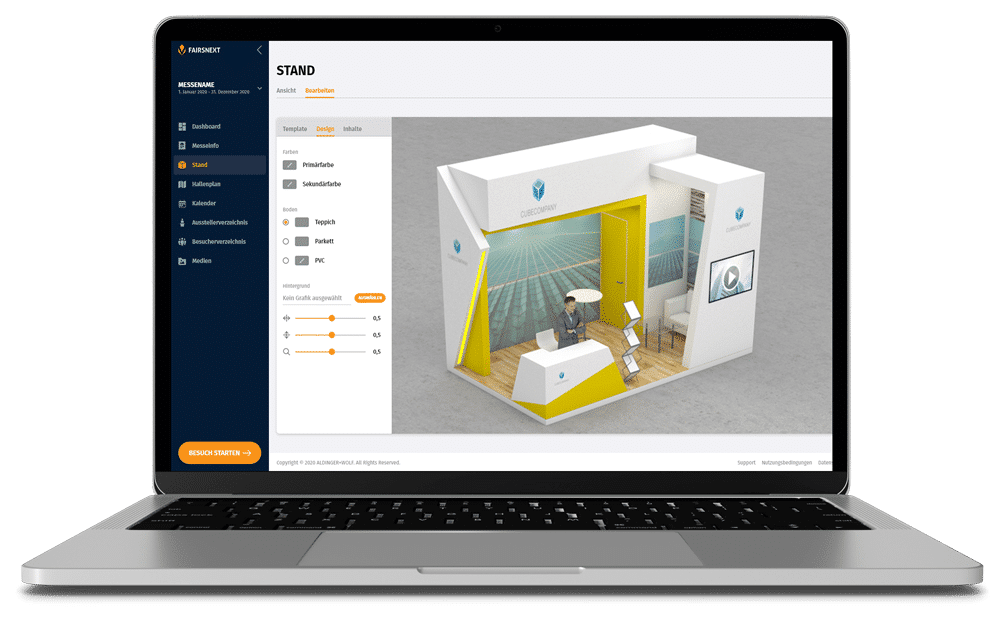 Configurator for the virtual booth
Our intuitive configurator enables the quick and easy creation of individualized 3D exhibition stands and the placement of content (images, videos, PDF, 3D objects, files, links, …) at the virtual trade fair.
Every exhibitor can do this in 5 minutes.
Ideal also for job fairs or start-ups events.
With our "roll-up" trade fair stands, vocational orientation fairs, student fairs, recruitings and similar events can be quickly created and run risk-free. With the integrated calendar function, individual calls can be conveniently arranged in advance.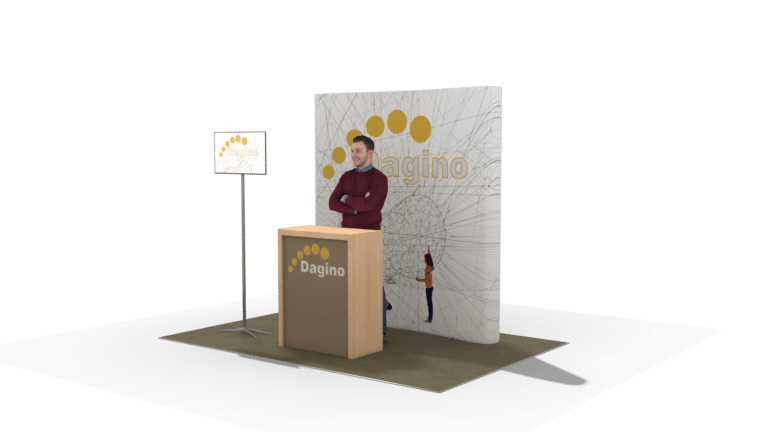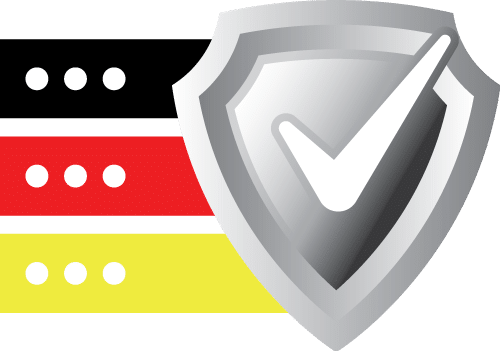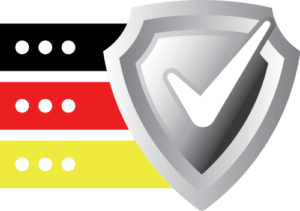 Servers located in Germany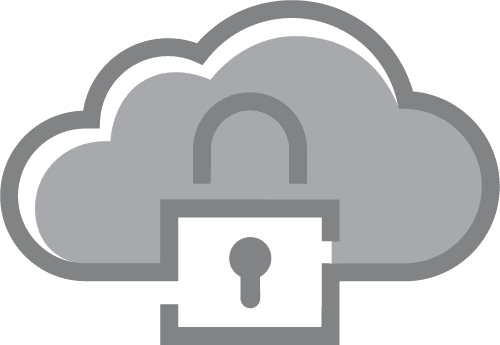 Client-side encryption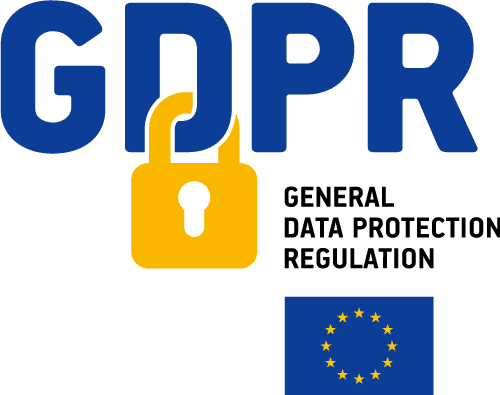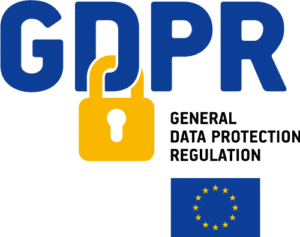 GDPR compliant
Frequently asked questions about the virtual trade fair:
A virtual trade show or event is a type of online event that allows companies to digitally present and market their products or services. Unlike physical trade shows or events, everything takes place online without the need for attendees or exhibitors to come together at a specific location.
As a rule, virtual trade fairs or events have an online platform that allows participants to navigate through virtual spaces and view digital booths. There they can interact with the exhibitors, for example by watching live presentations and demos or communicating via chat. Attendees can also participate in virtual conferences and lectures, and network with other attendees.
Virtual trade shows and events are usually less expensive than physical trade shows because they do not include travel or accommodation costs. They also offer the opportunity to attract a larger number of attendees and exhibitors from different parts of the world, as they have no geographical restrictions.
Virtual trade fairs in 3D have several advantages compared to traditional virtual trade fairs or physical trade fairs. Here are some reasons why virtual trade shows in 3D can be better:
Better experience: Virtual trade shows in 3D provide a more realistic experience than traditional virtual trade shows or even physical trade shows. Participants can immerse themselves in an interactive 3D environment that makes them feel as if they are actually there.

More interaction: Virtual trade fairs in 3D allow participants to better interact with exhibitors and other participants. You can chat in real time, make audio or video calls, see and try out products and services directly in 3D format, and much more.

Savings: Virtual trade shows in 3D can provide significant savings for organizers and attendees. Participants do not have to travel and can participate from the comfort of their home or office, saving travel and accommodation costs. The organizers do not have to build physical exhibition stands, which saves costs for stand rental, transport and logistics.

Flexibility: Virtual trade fairs in 3D offer participants and exhibitors greater flexibility. They can attend the fair no matter where they are or what time zone they have. The trade fair itself can also be designed more flexibly, e.g. exhibitors can update or add digital content at any time without having to print or redistribute physical materials.

Greener: Virtual trade fairs in 3D are more environmentally friendly than physical trade shows because they reduce the carbon footprint of travel and transport activities. Digital materials can also be reused or recycled, further reducing environmental impact.
Overall, virtual trade shows in 3D offer a variety of advantages over traditional virtual or physical trade fairs and can be a cost-effective and environmentally friendly alternative.
Registration for a virtual trade fair/event usually involves the following steps:
Visit the event's website: Visit the website of the virtual trade fair/event you would like to attend. On the website you will find all the necessary information about the event, including registration details.
Check the registration conditions: The website usually lists the requirements for registration, such as filling out a form, providing personal information and paying a registration fee.
Fill out the registration form: If a registration form is required, fill in all required fields, such as: Your name, email address, company and job title. Make sure you have read and understood the terms and conditions for registration before submitting the form.
Pay the entry fee, if applicable: If an entry fee is required, pay the fee using the payment options listed on the registration page.
Receiving confirmation: After completing the registration, you will usually receive a confirmation e-mail with information on how to access the virtual trade fair/event platform.
Please note that the registration process may vary depending on the virtual trade fair/event. It is therefore recommended to carefully read the registration instructions on the event's website.
The technology required to participate in a virtual trade show/event may vary depending on the event and the platform used for it. In general, however, participants will need the following:
A computer or mobile device: Attendees will need a device with internet access to connect to the virtual exhibition/event platform.
An Internet connection: A stable and reliable Internet connection is necessary to ensure the smooth running of the virtual trade fair/event.
Web browser: Most virtual trade fair/event platforms can be accessed via a web browser such as Chrome, Firefox or Safari.
Audio and video capabilities: For some virtual trade shows/events, attendees will need a webcam and microphone to participate in live video sessions or interact with exhibitors and visitors. to be able to access.
It is advisable to visit the website of the event before the event or to contact the organizers to find out about the technical requirements for participation in the event. This helps to ensure that the virtual trade fair/event runs smoothly and smoothly.
Yes, virtual trade fairs and events usually offer opportunities to get in touch with other participants and exhibitors and to network. On the event's online platform, participants and exhibitors can communicate and make contacts via chat, audio or video conferences. Often there are also virtual rooms or forums where participants can ask questions, exchange opinions or give feedback.
In addition, virtual trade shows and events often offer special networking sessions where attendees can engage specifically with other attendees or exhibitors relevant to their business or interests. Some platforms also offer tools for networking and exchanging contact details to facilitate the process.
Overall, virtual trade fairs and events offer opportunities for networking and networking, even if it is not quite as spontaneous and personal as physical events.
Virtual trade shows/events typically provide attendees with multiple ways to interact with exhibitors and speakers, including:
Live video or audio presentations: Exhibitors and speakers can hold live video or audio presentations on the virtual trade fair/event platform. Participants can ask questions or provide feedback via a chat or question-answer function.
Pre-recorded presentations: Exhibitors and speakers can record their presentations in advance and make them available to attendees on demand so they can view them at any time during the event. Participants can still ask questions or provide feedback via a chat or question and answer function.
Virtual booths: Exhibitors often have virtual booths where they present their products or services. Attendees can visit the booths, view product demonstrations, download brochures and chat with representatives.
Personal meetings: Participants have the opportunity to arrange personal meetings with exhibitors or speakers. These meetings can take place via video or audio conferencing or via a chat function.
Discussion Forums: Virtual trade shows/events may offer discussion forums where attendees can interact with exhibitors or speakers and other attendees on a specific topic.
The virtual exhibition/event platform may offer different features for different types of interaction, and the specific features available may vary depending on the event. It is important to check the website or program of the event to find out about the available interaction options and make the most of them.
The organisers of virtual trade fairs/events usually provide participants with information and updates through various channels, such as:
Event website: The event website is usually the most important source of information for the event. Attendees can find information on the event's schedule, exhibitors, speakers and networking opportunities on the website.
E-mail: The organizers may periodically send e-mails with up-to-date information about the event to the registered participants. These emails may include information about upcoming meetings, schedule changes, or special announcements.
Event app: Some virtual trade fair/event platforms have a dedicated event app that attendees can download. The app can provide real-time updates, push notifications, and other features to enhance the experience for attendees.
Social media: Organizers can use social media to promote the event and share updates with attendees. Attendees can follow the event's accounts on social media to stay informed of the latest news and announcements.
Chat or messaging feature: The virtual expo/event platform may have a chat or messaging feature that organizers can use to send updates and reminders to attendees.
It is important to check the event's website or contact the organisers to find out about the communication channels available and ensure that you receive all relevant information and updates about the event.
Yes, virtual trade fairs can also take place in Virtual Reality (VR). A virtual environment will be created that allows participants to move through the exhibition halls as an avatar and interact with other participants and exhibitors. The experience is thus more immersive and can give the feeling of actually being at a physical trade fair.
However, VR-based virtual trade fairs are technically more sophisticated than traditional virtual trade fairs because they require powerful VR hardware and software. Participants must also have the appropriate equipment to attend the event. Therefore, VR-based virtual trade fairs are currently even less common than conventional virtual trade fairs.
Nevertheless, VR-based virtual trade shows offer the potential for an even more immersive and interactive trade show experience, especially for companies operating in industries where visual representations or 3D models play an important role, such as architecture, design or manufacturing.
Fairsnext is already prepared for display in VR and will provide the function soon.