Now
free
Create your own virtual showroom
1 month free trial period.
Your own Virtual Showroom is quite simple.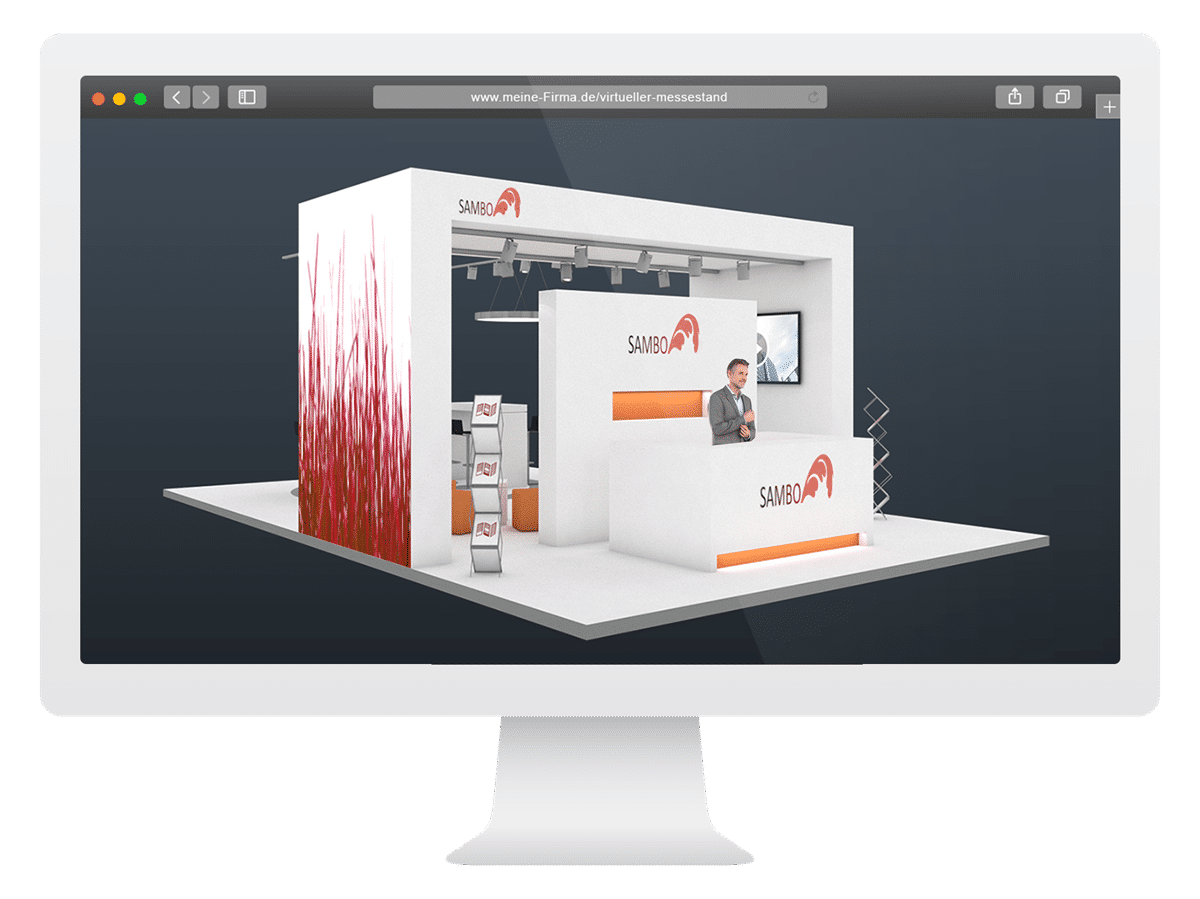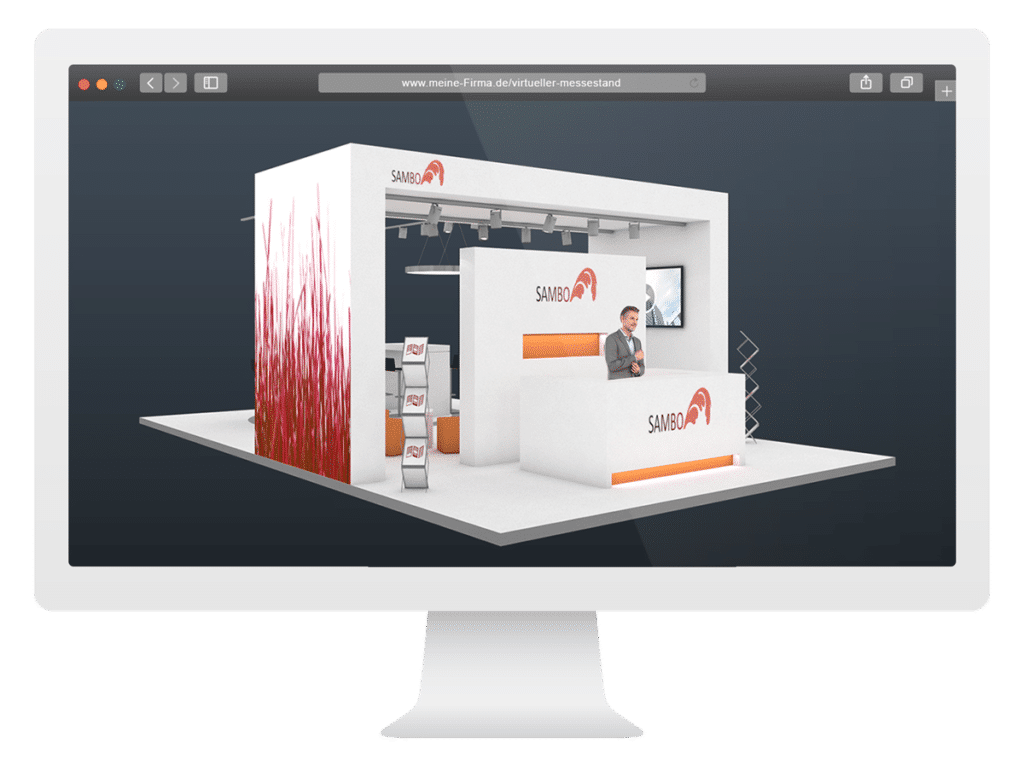 only 3 steps to your own virtual showroom
Registration
Create a free user account: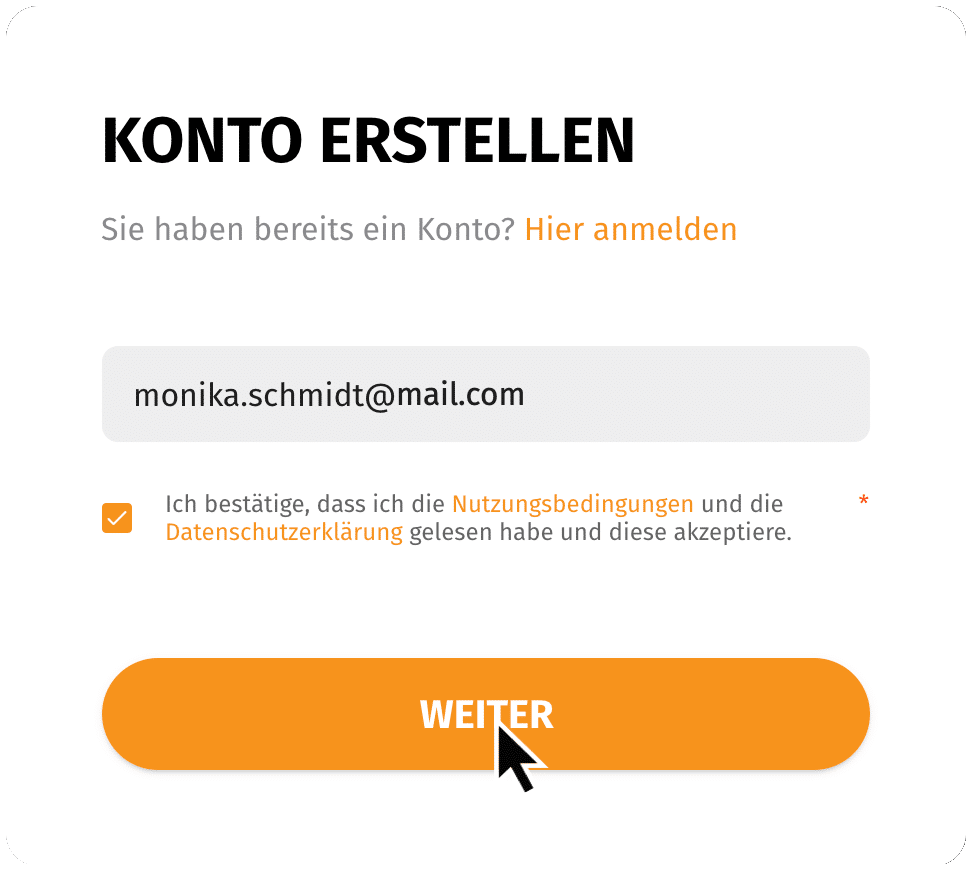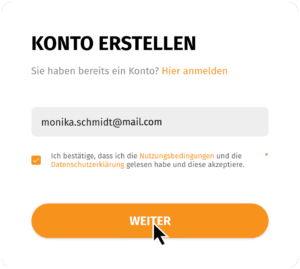 Check your mailbox
Confirm your account using the verification link you received via email. If necessary, check your spam folder.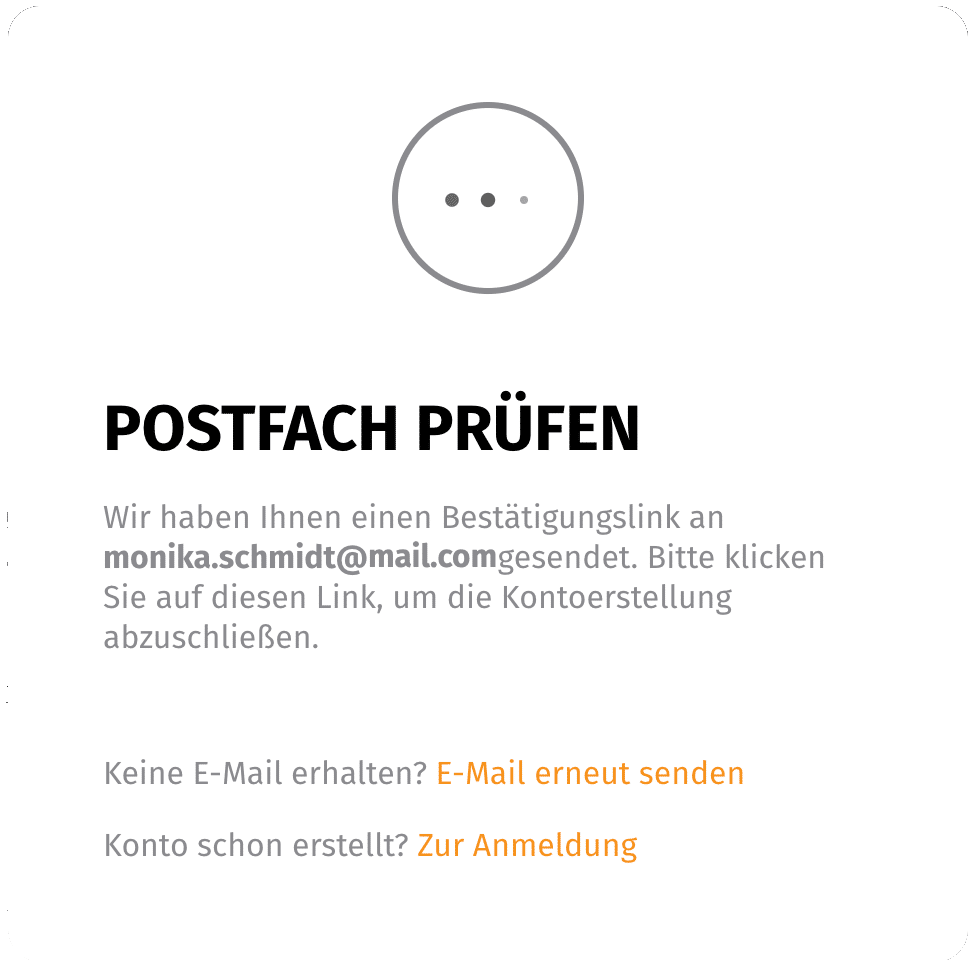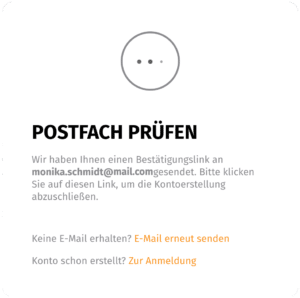 Create a showroom
In the overview of «Events», navigate to «Showrooms» and click on Create showroom. Then select the desired design and subscription.


Tutorials for the virtual showroom
Check out our virtual showroom tutorials. This allows you to create your own showroom quick and easy.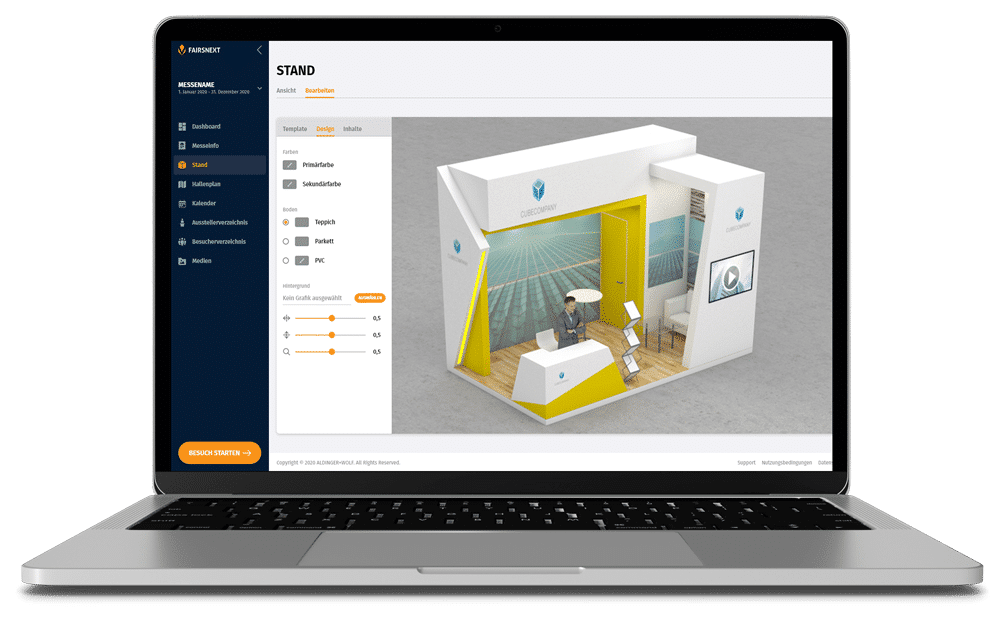 Virtual showroom designed in 5 minutes.
Our intuitive configurator allows you to quickly and easily create your individualized 3D showroom and place the content (images, videos, PDF, links, …).