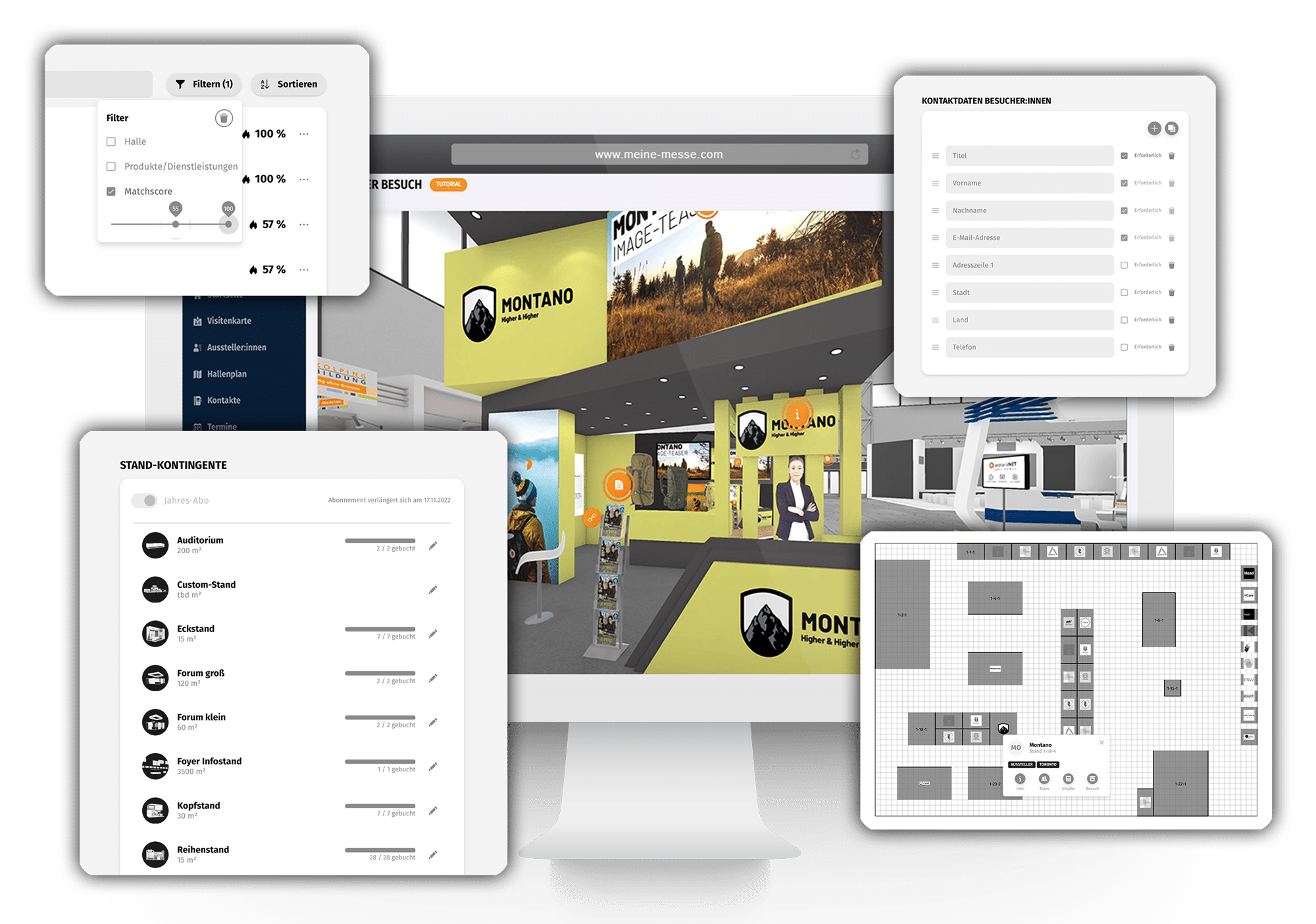 If you want to get a good overview of the providers of software for virtual events, this article is recommended here .
Contentmanager Magazin has created a comprehensive and detailed overview of the most important providers of software for virtual events.
The fact that our platform Fairsnext, as a specialized software platform for virtual and hybrid events, performs so well in this overview does not come from anywhere. Our basis for successful software for virtual events consists of three points:
Best user experience!
Our real-time 3D experience matches human vision and behavior.
Focus on lead generation!
With our tools:
– Matchscore©
– Matchzone© and
– Matchmachine©
highly qualified leads can be generated and relevant contacts can be identified in a targeted manner.
Simplest configuration!
For both the organizer and the exhibitors, a configuration of the event and the exhibition stands or stages is possible quickly and easily. The intuitive 3D configurator immediately shows every adjustment. In just 15 minutes you have configured your booth.
This is possible through the consistent implementation of these 3 points, as well as the development of value-added features in coordination with our customers. See for yourself here!