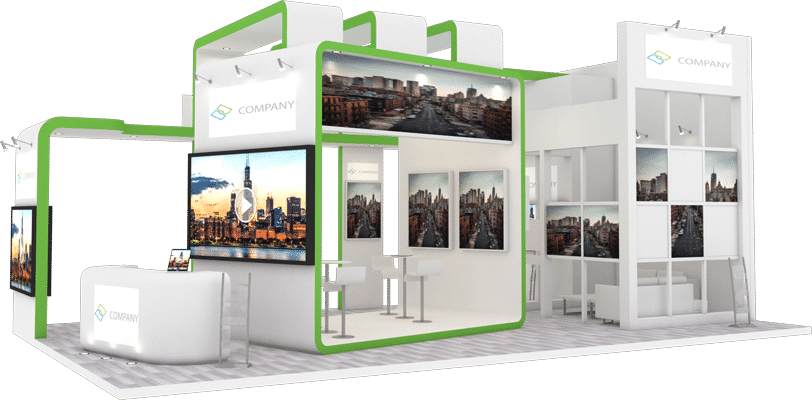 The Fairsnext trade fair companion as a digital companion for hybrid trade fair formats.
The pandemic has brought the classic trade fair as we canbring it to a standstill. A new perspective is hybrid trade fairs. So far, thenumber of events as a kind of substitute. Current Hybrid trade fair concepts in particular will be used as an extension of physical trade fair respected. This is also confirmed by a survey by AUMA. It states that almost 48% of members will rely on real trade fairs in the future, but would also like to use digital supplements.
Th e trade fair hybrid?
Our mobile trade fair companion makes it possible.

No messat the physical part of the event, no problem. With the Companion trade fair, companies can participate in a hybrid
trade fair purely virtually.

Information to new products can with the mobileen Interface mediates as well as Kundenkontakte be linked and maintained. Also, one Virtualr Booth as an extension with the concept of mobilen Interface linked become. The idea of a digital trade fair stand in the form of an i-frame as an integration on the company's own website enables exhibitors to present their interested parties as well as to invite visitors of the fair to your personal online presence. This also works for pure in-house exhibitions.

This unique combination, which Fairsnext has developed with the trade fair company, represents a problem solver for the German trade fair industry. Above all, aalso from the point of view of internationality. Through Our Trade fair Companion and the virtual extension of the booth in 3D can The international Trade fair hub Germany future be preserved. Another plus is that companiess-Websites by staying longer on the 3D-enriched Web Page, be rated positively by Google –Double Win-win.

The figures of the AUMA survey on this topic also show that around 21% of companies in the virtual trade fair appearances also permanently as a serious alternative and not just as a pure replacement for the classic trade fair. look at. Our view is that the future of the trade fairworld is clearly hybrid.