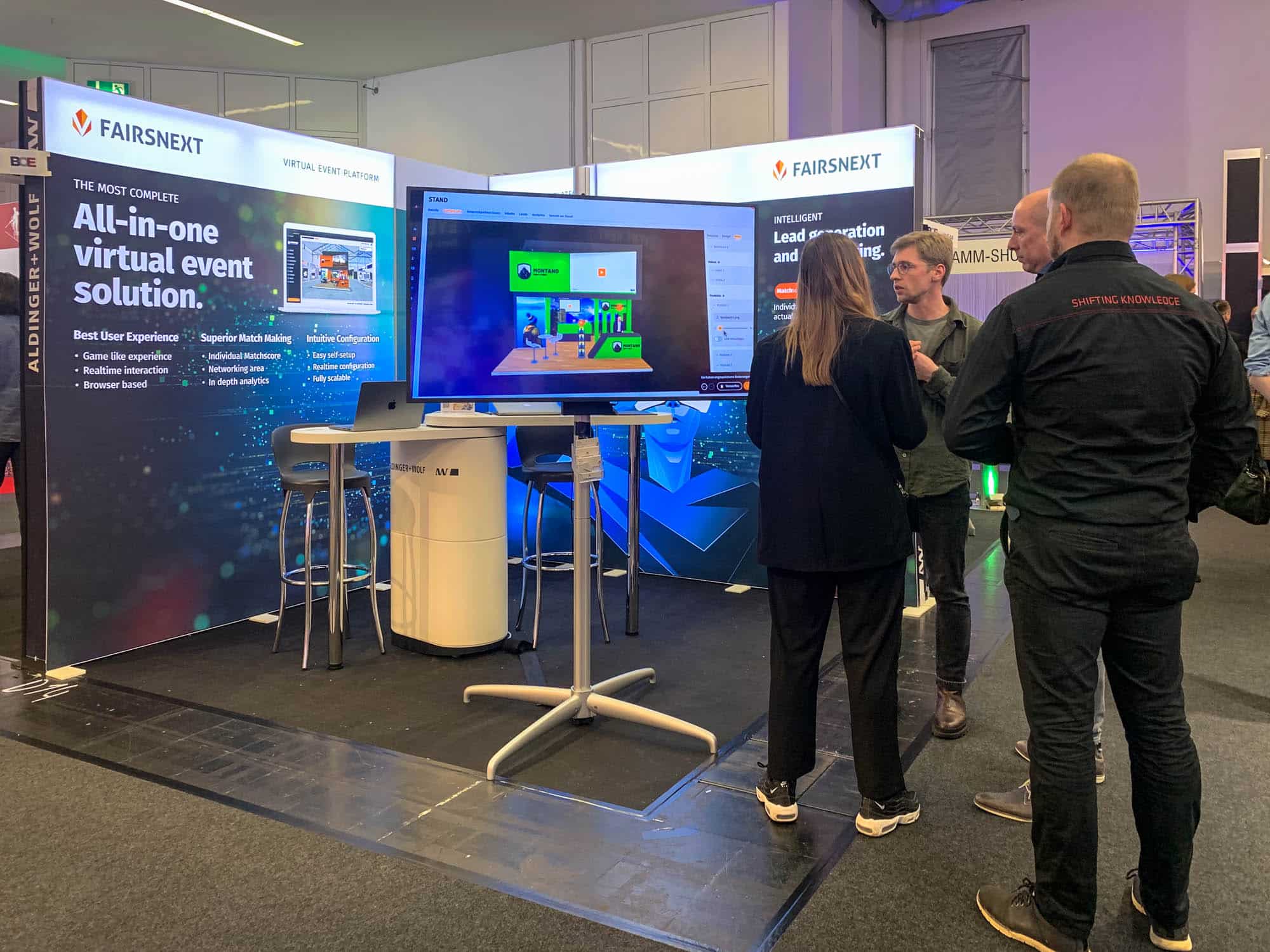 The BOE – Best of Events International – trade fair in Dortmund is the international trade fair for experience marketing. If you were looking for fresh impulses from the colorful world of the event industry and also wanted to get an overview of the topic of event software, BOE International was just right last week in Dortmund.
Numerous exhibitors showed exciting and inspiring acts, tools, trends and innovations as well as solutions to give events and events the necessary kick. But also catering and rental furniture were not neglected. An ambitious supporting program with a variety of lectures (on digital topics) rounded off the program.
Fairsnext will also be showing the latest developments in its event software for virtual or hybrid events. Many visitors took advantage of the opportunity to organize events and events virtually or hybrid at our booth. Professional event management software supports and ensures success:
A good event software includes:
Invitation management – for convenient invitations to participants
Planning tool – for managing and arranging exhibitor stands
Lead generation tools – to attract qualified contacts
Analytics – for the most detailed analysis of visitor behavior
The event software platform Fairsnext offers these and even more features for successful digital implementation or expansion.
The declining trade fair commitment of many companies in favor of online marketing activities was also clearly noticeable at the BOE. How the industry is implementing the challenge of using digital possibilities to compensate or expand reach still seems unclear. But without a more intensive engagement with the topic of event software to use both worlds sensibly, is urgently needed. One thing is clear: there is not just one approach. Depending on the event and the actual format, individual solutions have to be found. This shows the flexibility of Fairsnext as a universal event software for planning and executing virtual or hybrid events.
More information about the event platform Fairsnext can be found here.
The trade fair campaign runs until the end of March. Get your voucher here!